Welcome to the Division 10, District 7 Web Site
District 7 Division of the Year 2017
Special huge accomplishment awards given to our Division 10 at D Train,
the annual USCGA official event Sept 2018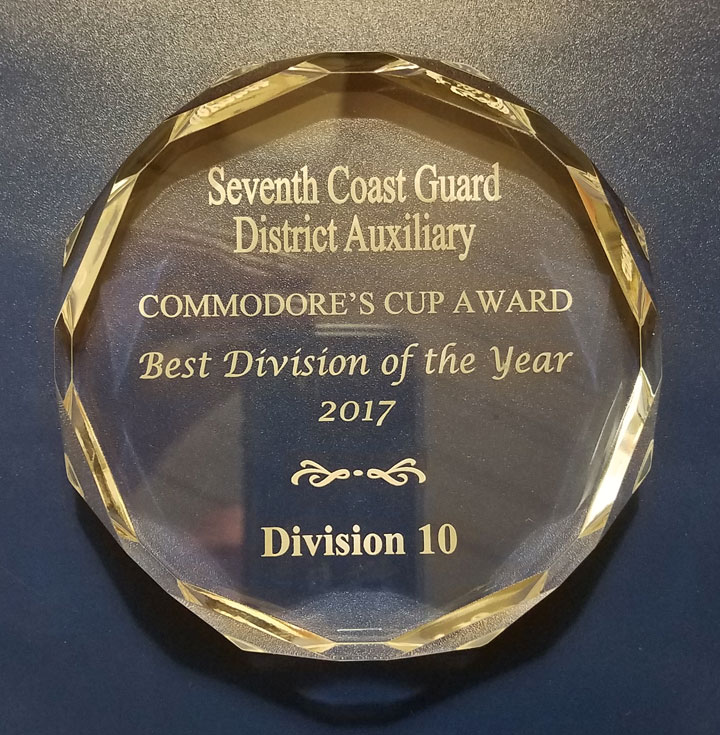 What a year...
Meritorious Team Commendation Award 2017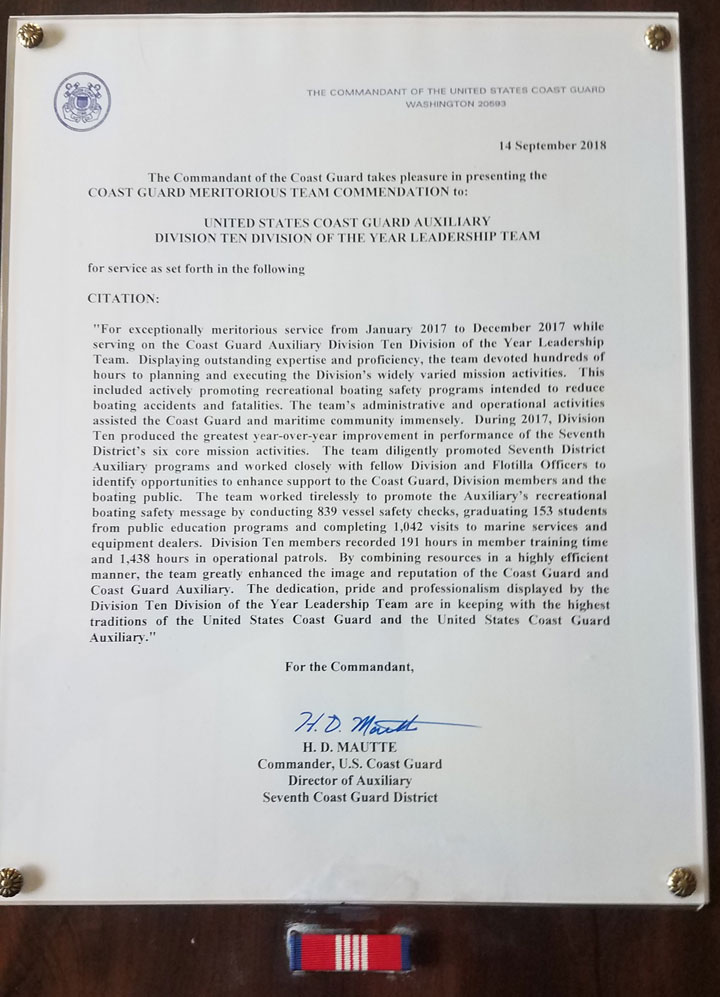 Thanks to all the USCGA Division 10 members that made all this possible.
Division 10 Command team for 2018
2018 DIvision 10 Appointed Staff Officers accept commission
Division Commander Welons and Division Vice Commander Ballard are serving a 2nd term.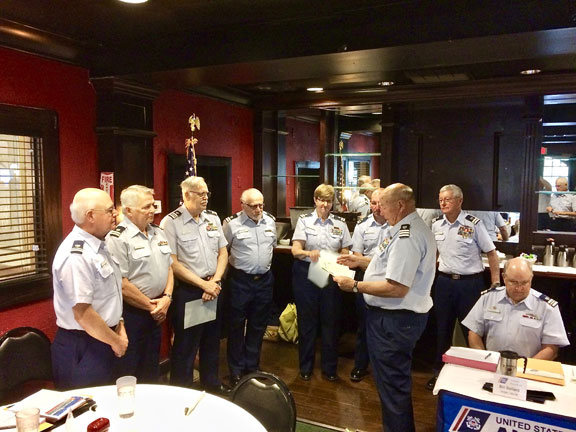 2017 Div SO officers (left) and the 2017 & 2018 Flotilla elected officers (right) were recognized for their past or present service.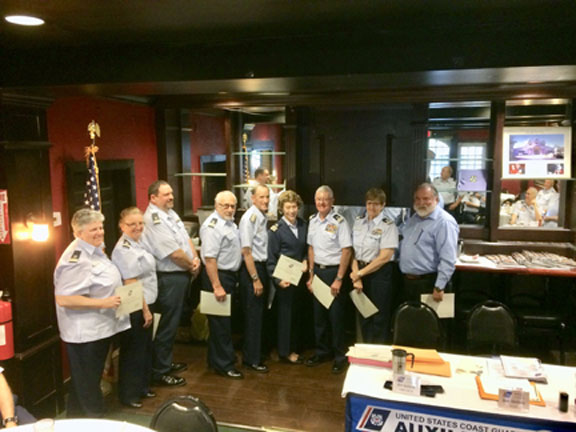 Division 10 Change of Watch for year 2018
Highlights