Welcome to the Flotilla 9-2, District 7 Web Site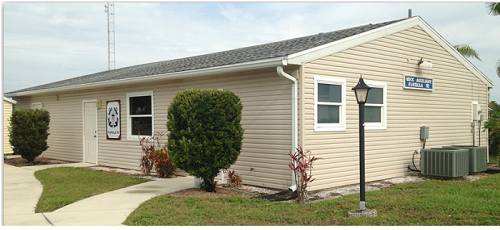 JOIN US AT OUR NEXT FLOTILLA MEETING

MEETINGS ARE HELD ON THE SECOND TUESDAY OF EACH MONTH AT 7:00 P.M.
IN OUR FLOTILLA BUILDING LOCATED AT 7030 CHANCELLOR BLVD., NORTH PORT, FL.

GUESTS ARE WELCOME AT EVERY MEETING. COME VISIT WITH US AND PERHAPS YOU MAY WISH TO JOIN OUR EFFORTS IN SERVING OUR BOATING COMMUNITY, OUR STATE AND OUR COUNTRY. THIS IS AT THE CORNER OF KENWOOD DRIVE AND CHANCELLOR BLVD. AT THE MARINA PARK BOAT RAMP.


TAKE A BOATING & PWC SAFETY COURSE
Our boating courses are held monthly at 7030 Chancellor Blvd, North Port.
Choose a course date below and contact the instructor to register.


TUESDAY JUNE 19TH - 6:30PM - 4 NIGHT CLASS
Tues 19th, Thurs 21st, Tues 26th & Thurs 28th.
To Register Contact Bernie - (941) 625-3667


TUESDAY JULY 17TH - 6:30PM - 4 NIGHT CLASS
Tues 17th, Thurs 19th, Tues 24th & Thurs 26th.


To Register Contact Bernie - (941) 625-3667




SATURDAY AUGUST 18TH - 9:00AM TO 5:00PM (1 DAY CLASS)


To Register Contact Philip (516) 909-0784
Course fee is $45.00 per person / $65.00 per couple
Join the Coast Guard Auxiliary Be one of the people who support our country on the home front. Flotilla 92 can use people who will train to become crew members, radio watch standers, community organizers, instructors, vessel examiners and much more. We will prepare you. Get involved. You are needed.
Call Bernard O'Grady at (941) 625-3667 for more information on how you can help.