Vessel Examination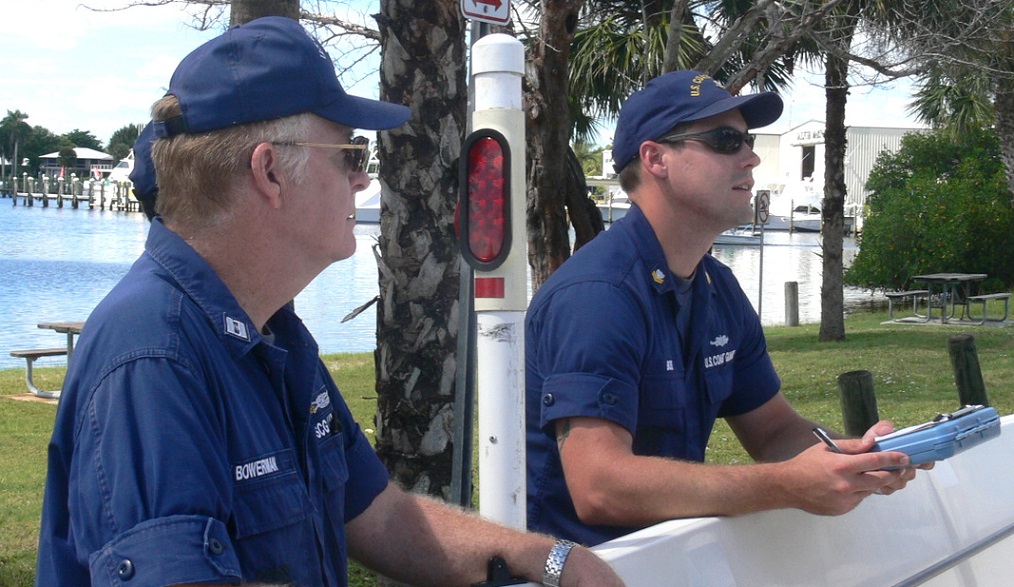 A Vessel Safety Check

is a courtesy examination of your boat (Vessel) to verify the presence and condition of certain Safety Equipment required by State and Federal regulations. Our vessel examiners are trained specialist and a member of the US Coast Guard Auxiliary Flotilla 59 located in Sandsprit Park, Stuart. They will make certain recommendations and discuss safety issues that will make you a safer boater.
This is not a "boarding" or a law enforcement issue. No citations are given as a result of this encounter, simply suggestions to improve your safe boating experience. We will supply you with a copy of your evaluation so that you may follow the suggestions given. Vessels that pass will be able to display the distinctive "VSC" decal. This does not exempt you from a law enforcement boarding, but you will be prepared to make any boarding a positive encounter.
How to schedule a Vessel Examination

Contact Flotilla via Phone or email.
Leave a Message at 772-288-0509, or

e-mail us at
Flotilla59@gmail.com