Welcome to the Division 4, District 7 Web Site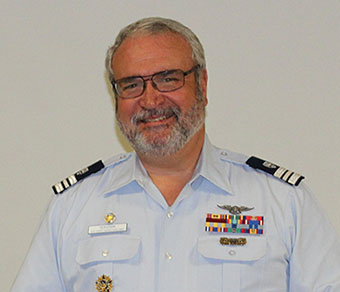 Welcome to the Division 4 Website
I want to introduce myself as the Division 4 Commander for 2018. One of my goals this year is to increase the flow of communication and coordination among our flotillas and members. As you look over the different items below, remember that communication is a two-way street. I invite you to share your ideas and comments with me or any member of the leadership team to help advance our common goals. As with any organization, the Auxiliary operates most effectively through efficient teamwork and communication.
2018 Division Meeting Dates
Division meetings are held at Coast Guard Station Ponce de Leon Inlet, 2999 N. Peninsula Ave, New Smyrna Beach, FL 32169 on the last Saturday of January, April, July, and October. Meetings begin at 0900 and last approximately two hours. 2018 meeting dates are 27 January; 28 April; 28 July; and 27 October.
Follow Us on Twitter
Division 4 has its own Twitter account. Follow us at @CGAuxDiv04 for meeting notices, updates on Division and flotilla events, and general Auxiliary news and information.
Along with Zory Sorrentino, Division Vice Commander, we thank you for your service to the Auxiliary and the support you provide to Team Coast Guard.
Respectfully,
Martin Goodwin