Welcome to the Flotilla 2-9, District 7 Web Site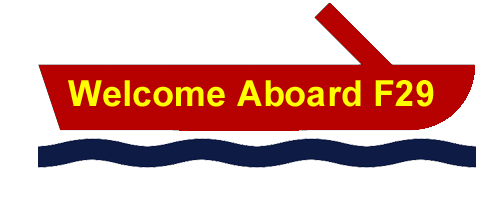 Flotilla 2-9, Lake Lanier Georgia - Flotilla Commander
Thank you for viewing our Flotilla 2-9 web pages. We appreciate the time that you spend with us.
If you are interested in learning about boating safety there are many things here for you. Look at the menu on the left. Click on Boating Courses to get our course schedule. Click on Boating Safety Links to see a wide array of information resources.
If you want to know what we do click on Flotilla 2-9 In Action for a quick rundown on the many Auxiliary activities that our members participate in. Also, visit our award-winning Facebook page using the link at the bottom to get a full view of our current and past activities and events.
If you would like to find out about joining Flotilla 2-9 and the Auxiliary click on Joining Flotilla 2-9 on the menu to the left. We are always eager to get new members of all demographics and walks of life.
The Auxiliary is a unique adult organization in many ways. We have over 30,000 members. We are a part of Team Coast Guard that includes active duty, reserve and Auxiliary components. We wear standard Coast Guard uniforms and utilized Coast Guard training materials and methods. We save lives and property and have fun in the process.
Again, Thanks for coming aboard for a visit. Come back again soon and get in touch if we can help you in most any way, Remember, we are always looking for new members and ways to spread the word about boating safety.
Very truly yours, Kerry Eakins, Flotilla Commander