Welcome to the Flotilla 23-1, District 5SR Web Site

Welcome to the Flotilla 23-1 Website!
Please take a look around! You will find lots of boating information through the menus on the left. You can also check out Public Boating Education courses and sign up for classes online!
---
United States Coast Guard Auxiliary (CGAux) Flotilla 23-1 is based in historic Annapolis, MD (founded in 1649), the state capital & home of U.S. Naval Academy. The existence of Flotilla 23-1 dates back to at least 1939 when CGAux was known as Coast Guard Reserve.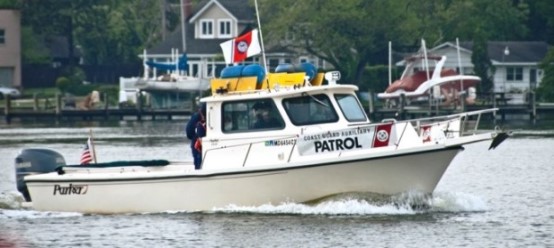 Mission
To promote and improve Recreational Boating Safety


To provide trained crews and facilities to augment the Coast Guard and enhance safety and security of our ports, waterways, and coastal regions


To support Coast Guard operational, administrative, and logistical Requirements
Auxiliary Cornerstones of Service
Member Services, Recreational Boating Safety, Operations and Marine Safety, Fellowship