Welcome to the Flotilla 22-1, District 5SR Web Site
Flotilla Rock Creek
Sector Maryland - National Capital Region - Division 22, District 5 Southern Region
U.S. Coast Guard Auxiliary Flotilla 22-1 serves the Rock Creek area in Pasadena, Maryland 21122. Flotilla 22-1 is a civilian service organization that serves the needs of the boating public by providing boating safety education, vessel safety inspections, and on-the-water patrols. Flotilla 22-1 meets the third Monday of every month at 7:30 PM at the Curtis Bay Coast Guard Yard off Hawkins Point Road in Baltimore. Please visit us.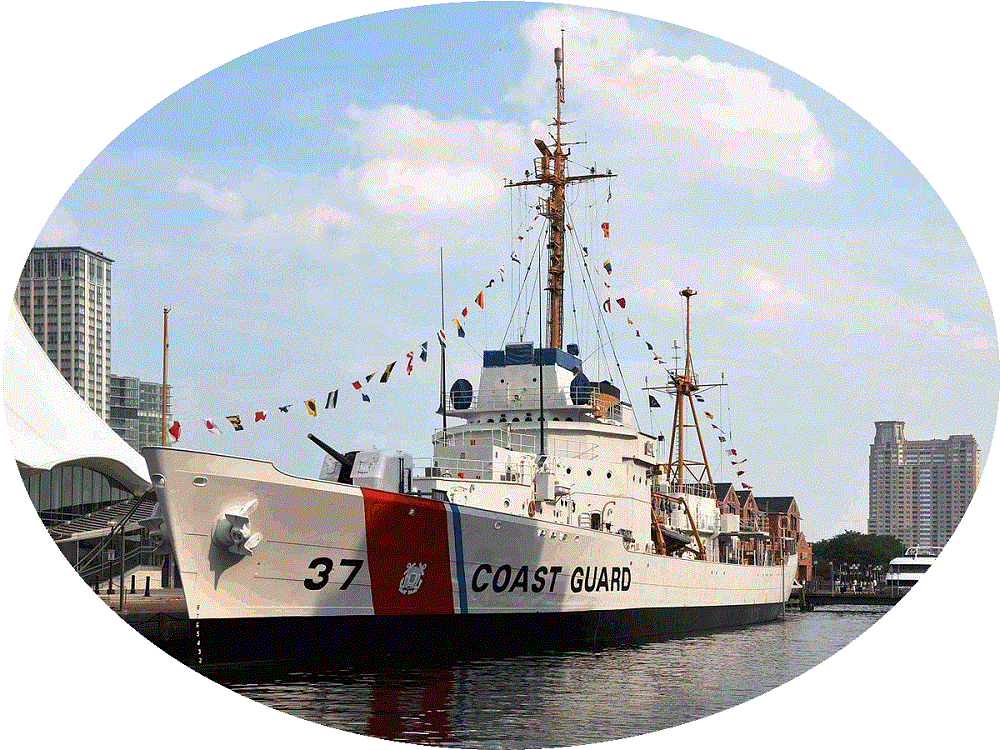 USCG Taney, Baltimore, MD
About the United States Coast Guard Auxiliary
The U.S. Coast Guard Auxiliary is the uniformed, all-volunteer, component of the United States Coast Guard. The Auxiliary was created by an Act of Congress in 1939, and has grown to over 32,000 members who daily support the Coast Guard in all its non-military, and non-law-enforcement missions. We have members and units in all 50 states, Puerto Rico, the Virgin Islands, American Samoa, and Guam. Auxiliary members conduct safety patrols. The Coast Guard considers the Auxiliary its primary resource, And in many inland portions of the country, where the majority of U.S. recreational boating occurs on lakes and rivers, the Auxiliary is the sole Coast Guard presence!But the Auxiliary is more than recreational boating safety. Membership in the Auxiliary is open to persons 17 years of age and older. We are organized into 16 districts nationwide, comprised of 171 divisions with approximately 980 flotillas. No matter where you live, there is a flotilla near you. Find the unit nearest your Zip Code by clicking on "Units" at the top of this page. And for dozens of reasons why should join, visit "Recruiting". You will not be sorry!
PLEASE LEARN MORE ABOUT US BY EXPLORING OUR SITE. IT'S FOR EVERYONE!