10-5 Communications
Coast Guard Auxiliary Watch standing
---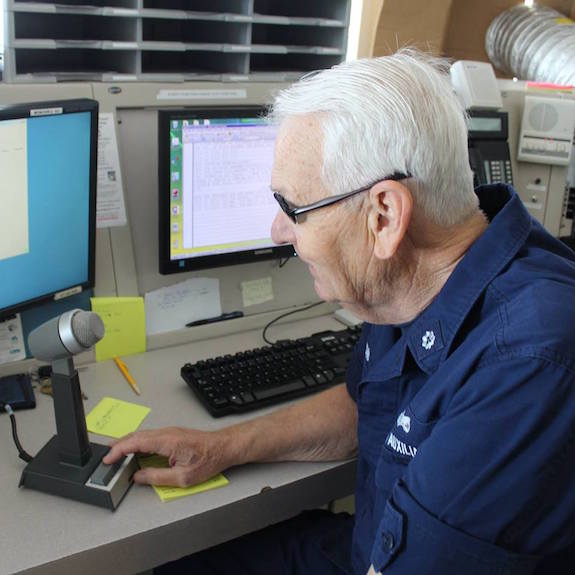 ---
Becoming a watch stander is one of the fastest ways to really help the active duty Coast Guard in their missions. By getting qualified at Station Oak Island, you can serve (at your convenience) as a radio watch stander. This means you will work in the radio watch center at the station and monitor for radio calls for assistance. You will maintain communications with any Coast Guard boats that are underway. You will answer the station's telephones. If a MAYDAY call comes in, you will handle the communications.
It takes about 80 hours of training on-site to learn to do this. But, it is a rewarding task; you are freeing up an active duty member for other tasks. You will be working with the station in the same manner and under the same orders as an active duty Coast Guard person.
Normal watches ("shifts") are four hours each, 24/7. You can arrange the times to suit your availability and desires.
All it takes is some basic people skills and a commitment to help the public and the Coast Guard. You'll receive all the training and practice you need.
---
Coast Guard Auxiliary Telecommunications
The primary purposes of the Auxiliary communications network are:
Coordinating authorized Auxiliary activities in support of Coast Guard Operations ("operational communications")
Augmenting the Coast Guard communications system, when required ("contingency communications")
Communicating urgent matters of official Auxiliary business ("operational communications")
Training
Assisting national resources in time of disaster ("contingency communications")
More information on Telecommunications

---