Welcome to the Flotilla 19-2, District 5NR Web Site
Goldsboro, PA Flotilla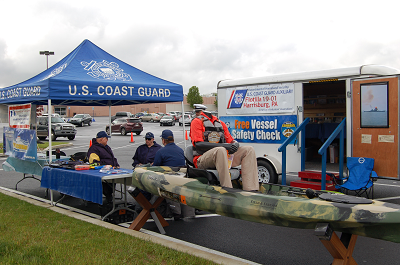 The Goldsboro Flotilla is made up of many Women and Men to make boating safer for the community. Many members are boating safety instructors, vessel safety examiners, and crew members that perform safety patrols for the Susquehanna River Valley. See the links for the next boating safety class or to request a free vessel safety inspection.
Recent updates to website
Added upcoming events on the members only page. Requires Log in. 04/06/2016
Changed main page photo.