Welcome to the Flotilla 22-7, District 1SR Web Site
WELCOME TO THE USCG AUXILIARY 014-22-07 BAND
("Always Ready" to perform for the Coast Guard, Veterans, and the Public)
Intrepid Sea, Air and Space Museum 2013


Our band is the first of its kind to be formed in the Auxiliary. It made its debut at the 2007 Cow Harbor Day Parade in Northport, New York, and became a Flotilla later that year. We operate year-round and rehearse most Tuesday evenings at the Northport Middle School. Most of the musicians in our band are community members just like you who enjoy performing music in an ensemble and serving their country. We have many components to the band: concert band, marching band, jazz band, and chamber ensembles (i.e. brass ensemble).

WHAT WE DO

Our primary function is to support the U.S. Coast Guard and Auxiliary as required. We perform for: Local and National Parades, Marine Festivals, Dedications, and Ceremonial Events for both Coast Guard and Auxiliary functions. In addition, we perform for Coast Guard, Auxiliarist, and Veteran wakes and funerals. We also perform concerts for our Veterans at the VA Hospital in Northport and the VA Home in Stony Brook. We have performed in the Manhattan St. Patrick's Day Parade, at the Intrepid Sea, Air, and Space Museum (NYC), in Gracie Mansion (NYC), CitiField Mets baseball and Bethpage Park – Long Island Ducks baseball games. Most of our members are "Boat Qualified", although it is not a requirement. Some members hold leadership roles on the District and Division levels, too.
HOW YOU CAN JOIN
Please feel free to contact our Band Leader,
Keith Schmidt, cortrom@aol.com
(515) 606 4975

Vice Flotilla Commander (VFC)


Stephen M. Alberti
C: (631) 680-3414, W: (516) 538-7000



Human Resources (FSO-HR)

Walter W. Whelan
SEMPER PARATUS!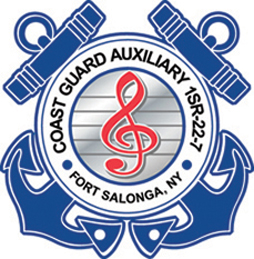 CitiField Mets Performance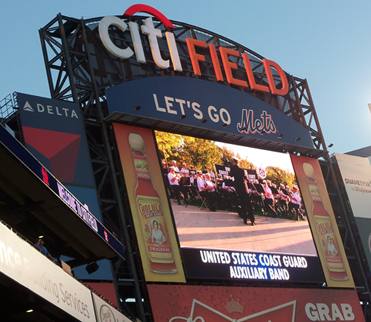 Lost in America Ceremony
See us on utube links Below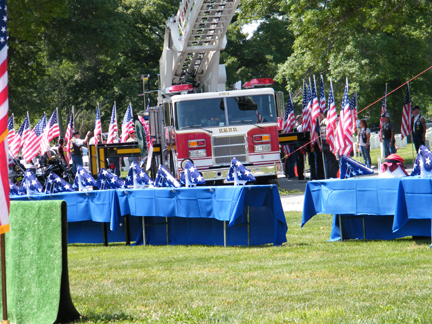 Dtrain 2014 concert