Welcome to the Flotilla 22-4, District 1SR Web Site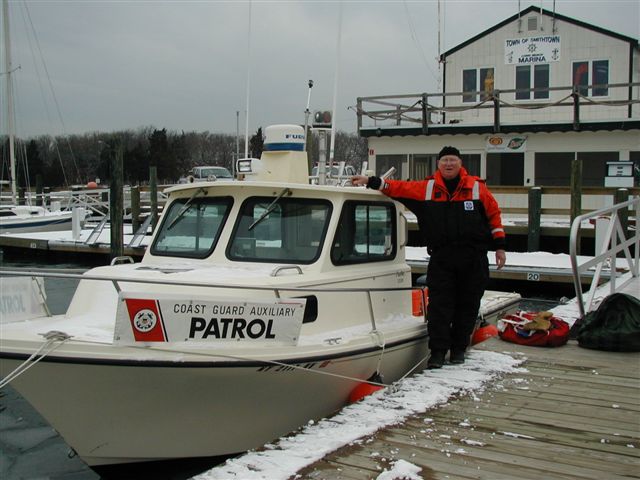 Established by congress in 1939, the 30,000 members of the US Coast Guard Auxiliary are Semper Paratus "Always Ready".

Vessel Safety Checks, harbor patrols, Boating Education Programs, search and rescue, marine environmental protection are just a few of the services provided by the Auxiliary.

Each year, auxiliarists volunteer more than two million hours benefitting boaters and their families.

If you are new to boating, or you are an experienced boater, please feel free to explore this website or contact us to learn more about our programs and classes, or consider becoming a member of the U.S. Coast Guard Auxiliary.