Welcome to the Flotilla 15-2, District 1SR Web Site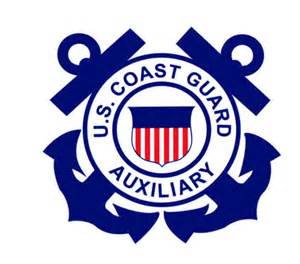 Welcome to US CG Aux Flotilla 15-02 Burlington, VT. Flotilla meets starting at 1900 (7pm) the first Wednesday of every month at the US Coast Guard Station in Burlington, VT. Flotilla accepts members from all walks of life and backgrounds. Even if you have no boating experience but want to learn more about the US Coast Guard Auxiliary and/or more importantly want to learn how you can serve your country, plan to attend a meeting.
Prospective New Member Resources
Wed, 02 Mar 16 Posted by: Robert White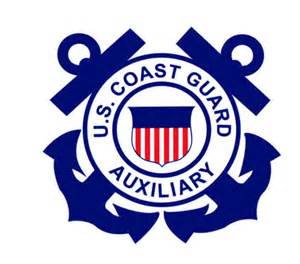 Division 15 - Flotilla 02 (Burlington, VT)
1st Coast Guard District, Southern Region
United States Coast Guard Auxiliary
Flotilla meetings: 1st Wednesday of each month, 1900 hours, USCG Station Burlington


Thank for your interest in the U. S. Coast Guard Auxiliary. Below are online resources for beginning the CG Auxiliary enrollment process. Applicants must take and pass an online exam. The link to the study guide and the exam are provided below. Upon successfully completing the exam, print the exam result that will
be sent to you and sign the result record. The record will be submitted with your application. The link to the
Enrollment Application is also provided below.
Note: These websites are best accessed using the Internet Explorer browser.

New Member Handbook
http://hdept.cgaux.org/pdf/New Member Packet/New Member Handbook.pdf
<http://hdept.cgaux.org/pdf/New%20Member%20Packet/New%20Member%20Handbook.pdf>

New Member Study Guide
http://hdept.cgaux.org/pdf/New Member Packet/NewMemberStudentStudy.pdf
http://hdept.cgaux.org/pdf/New%20Member%20Packet/NewMemberStudentStudy.pdf

USCG AUX Prospective Member Booklet
/Uploads_wowII/014-15-02/USCG_AUX_PROSPECTIVE_Member_Booklet.pdf
The website for the Burlington, VT flotilla is http://a0141502.wow.uscgaux.info/

For further information, please contact Rick Moore, Flotilla Staff Officer – Human Resources at 802-238-8476

Prospective member resources (WORD)/RAM MAR2016
Modern Marine Navigation Online
Wed, 09 Mar 16 Posted by: Robert White
Coast Guard Auxiliary and Boat/US
Release On-Line Navigation Course

Imagine a typical new boater. They excitedly buy a boat and dream of taking it to fun, maybe even exotic, places. But they soon realize that they don't know how to get there, they don't know how to navigate. They want to learn navigation skills, they may even know about the Coast Guard
Auxiliary, but they may not have time to attend classes.

Now we have a win-win opportunity to offer boaters a new world of boating opportunities, promote boating safety and open up a new source of revenue for flotillas.

The Coast Guard Auxiliary, in partnership with the Boat US Foundation, has launched a new educational program for boaters, an online, self-study course called Modern Marine Navigation. Boaters that enroll in this course will learn, using their own computers or tablets, in the comfort of
their own homes.
Auxiliary instruction to the boating public has been declining for several years. At the same time the use of online self-study instruction has been steadily increasing. Leveraging this trend, the Auxiliary has authored and developed a stimulating new interactive online course called
Modern Marine Navigation, with Web implementation and hosting by the Boat US Foundation.

This is the only navigation course offered anywhere that has been completely vetted by the US Coast Guard Navigation Center. It will be the gold standard of navigation courses. This course opens a new market to Auxiliary boating education and it offers a direct financial benefit to
flotillas.

Each person who enrolls in the course, using our Burlington Coast Guard Auxiliary Flotilla number* as a "promo code" on the Modern Marine Navigation course website, will receive a discount of over 10% off the purchase price.

The Modern Marine Navigation online interactive self-study course is now available by clicking this link http://cgaux.org/mmn or by going to the Boat US Foundation website. The course is priced at
$40.00. However, with a promo code (Burlington USCGAUX Flotilla # 0141502), the cost will be $36.00.

Recreational Boating Safety is the primary core mission of the US Coast Guard Auxiliary. Whether getting on the water with a boat or a personal watercraft, the Modern Marine Navigation Online Course can help boaters be safer and more knowledgeable. By promoting Modern Marine Navigation at every opportunity, USCG Aux help boaters who need education to make boating safer for everyone.

Vermont Boating Safety Class Schedule to be held at
Apple Island Community Center
Classes will start at 7pm and go to 10 pm Monday, Wednesday, and Thursday starting on the following dates:
23 May 2016
20 June 2016
18 July 2016
15 August 2016
12 September 2016
For more information or to register, contact Apple Island Resort at 802-372-3922 or e-mail marina@appleislandresort.com.