Welcome to the Flotilla 7-5, District 1SR Web Site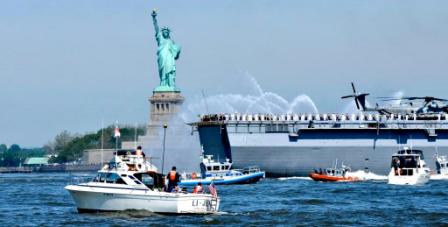 Updated: 16 November 2015
Boating Safety Classes
The "About Boating Safety" classes are done for 2015. Our next class is scheduled for Saturday, 23 Jan 2016. If you are thinking about attending, you should let us know by sending an email to
jmreidy@hotmail.com

or by leaving a message at

(914) 698-0323

. Payment in advance is recommended, but not required. Walk-ins are still welcome, but check this site before showing up to insure the class will be taught as scheduled. Click Here to see the class dates.
Did you know you can now record your completion of the "About Boating Safety" class on your NY State drivers license or state issued ID card? This frees you from having to bring your boating certificate with you on the boat. For more information visit this site:
What is the Coast Guard Auxiliary?
The United States Coast Guard Auxiliary was established by Congress in June, 1939, to assist the Coast Guard in promoting boating safety. Together by their love of the water and a willingness to serve other boaters. Its members receive special training so that they may be a functional part of Team Coast Guard.