Return to Division 11's Home Page.
Over the world wherever I fare
Sea-roving up and down
Forever in my heart I bear
The Lights Of Chatham Town.
- Carol Wight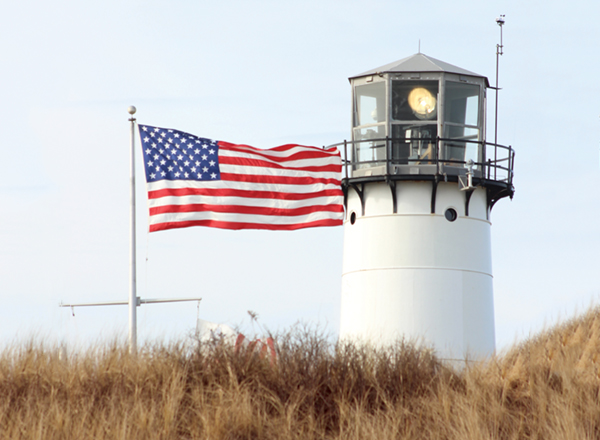 Chatham Lighthouse
For more than two centuries, mariners have relied on beacons from Chatham to safely navigate the treacherous waters around the "elbow" of Cape Cod. In 1923, the second tower was dismantled and transported up the coast to Eastham, where it became "Nauset Lighthouse".
Chatham Lighthouse is the highest, and perhaps the most often-photographed of all Cape Cod lighthouses, and one of the most popular for visitors thanks to its beautiful setting overlooking Lighthouse Beach, one of the most spectacular beaches in Chatham.
Located on the grounds of Coast Guard Station Chatham, Chatham Light is available to tour during select months. Learn more about the history of the Lighthouse
HERE
, and then stop by for a tour. TOURS ARE SUBJECT TO CANCELLATION DUE TO RAIN.
Admission is FREE
Proper footwear and clothing is required
Backpacks are not allowed in the lighthouse
CHILDREN UNDER 45" ARE NOT ALLOWED ABOVE BASE
Children in an infant carrier are not permitted in the lighthouse tours
We can not be responsible for items left at the base or on the grounds of the lighthouse
FOR YOUR SAFETY: Climbing the lighthouse requires significant physical exertion on 44 steps followed by 8 steps on a ladder. Anyone not wishing to climb is welcome to visit the base of the lighthouse for a brief history.