New to the Auxiliary?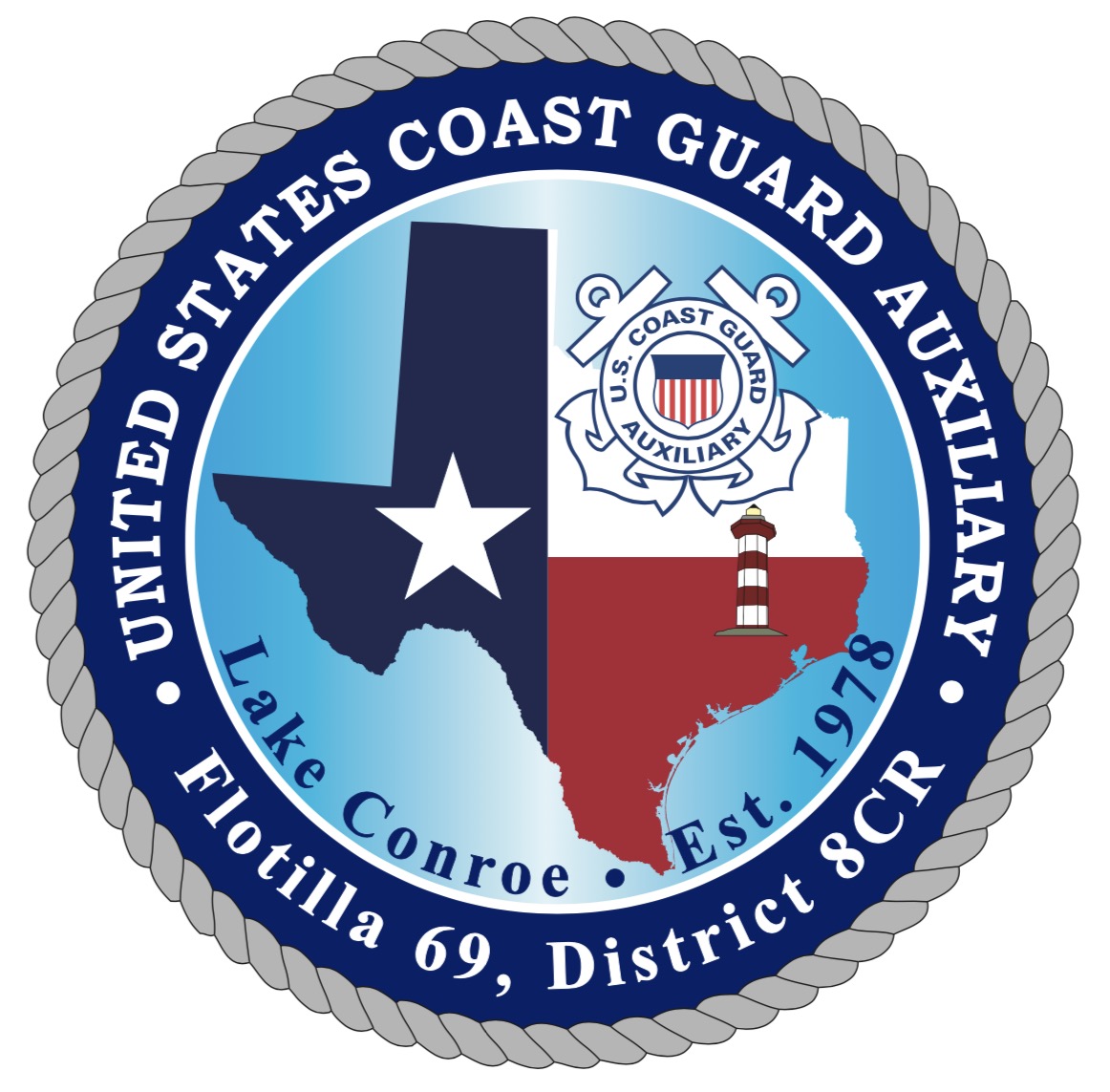 Welcome to the Auxiliary & to Flotilla 6-9!
Being a new member can be an overwhelming process. There are several websites to make it easier and we will list them here. It will also allow for any potential new members to understand the process a bit prior to making the decision to join our great Flotilla.
_________________________________________________________________________
Congratulations on your decision to join the USCG Auxiliary and embody the volunteer spirit of the United States. By now you have met with local flotilla leaders and programs manager to discuss expectations. You joined the Auxiliary with an expectation and through the enrollment process should understand how your expectations of volunteer service align with the Auxiliary expectations our members. For many new Auxiliarists, being a member of the Auxiliary satisfies that desire to be part of "something bigger than yourself". For that, Team Coast Guard is grateful you decided that WE were an organization worthy of your desire to help promote the Recreational Boating Safety message in your local community
YOU COMPLETED YOUR ENROLLMENT PAPERWORK, WHAT'S NEXT?
Check out this website for a step-by-step process on how to advance through your training, learn about Uniforms, and learn about all the available opportunities to you
. CLICK HERE
Your New Member Passport is available HERE
____________________________________________________________________________
Commonly Used Acronyms and Abbreviations:
The United States Coast Guard (USCG) and the United States Coast Guard Auxiliary (USCGA) have many acronyms and abbreviations which make it appear to be a language of their own. Luckily, there is a website that lists many of them and lets you know what they mean. Click Here for that website.
_________________________________________________________________________________
Culture of Respect:
We hold ourselves to a higher standard than what is expected of the public—we live our core
values of honor, respect, and devotion to duty. We act morally, ethically, lawfully, professionally,
and with integrity on and off duty. We treat everyone with dignity, respect, care, and concern. We
hold ourselves and others accountable and have the moral courage and authority to proactively
prevent, stop, correct, and address undesirable behavior while upholding Coast Guard standards.
We are all leaders responsible for showing respect up, down, and across the chain of command
through transparent action. As leaders we communicate clear expectations to our subordinates
and demonstrate sound judgment. We model respectful behavior and lead by example, with self
discipline and enthusiasm. We select leaders who demonstrate competence, commitment and
character; role models who exhibit maturity and professional acumen. We understand that
"character" encompasses ethical decision making, integrity, fairness, dignity, and respect. We
know the people we work with and show them respect.
There are no bystanders in the Coast Guard. We do not tolerate sexual assault, harassment,
discrimination, hazing, bullying, retaliation, or intimidation; we uphold a culture of respect for
all. We provide a safe, collaborative, and productive environment free from hostility and
violence as well as substance abuse. We will provide clear direction and standards to our
members on how to report and take reports of culture of respect violations. We support victims
of these offenses, and they shall not be made to fear retaliation for reporting violations.
We include, value, and respect all members of the Coast Guard family, regardless of background,
job specialty/rating, gender, sexual orientation, religion, race, color, national origin, age,
disability, genetic information, marital status, parental status, or political affiliation. We afford
all personnel the equal opportunity to contribute to Coast Guard missions and advance in their
careers.
The official Memorandum for the Culture of Respect Definition can be found HERE