Product Recalls
Kidde Fire Extinguishers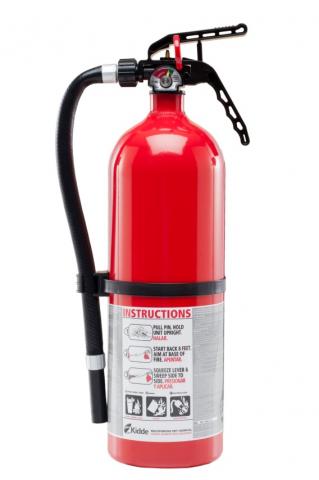 On 17 November 2017, the U.S. Coast Guard issued an urgent marine safety alert for fire extinguishers manufactured by the Walter Kidde Company. The company has identified 134 models manufactured between January 1, 1973 and August 15, 2017 that are subject to a factory recall. The recalled fire extinguishers can become clogged or require excessive force to discharge. They can also fail to activate. In addition, there is a risk of the nozzle detaching with enough force to become a safety hazard.
The current recall includes some models previously recalled in March 2009 and February 2015. The affected extinguishers were with red, white, and silver bodies and were sold both on-line and in stores nationwide.
The Coast Guard advises everyone owning a fire extinguisher to read Coast Guard Marine Safety Alert 12-17 for additional information on the recall and how to receive a free replacement.
The Kidde Company has also produced a video on how to identify fire extinguishers affected by the recall.