"Coast Guard City USA" - Clearwater, FL
What does it mean to be designated as a Coast Guard City?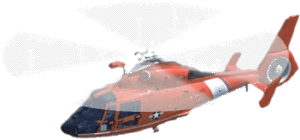 Even months later Clearwater, Florida is still basking in the glow of being declared the 12th Coast Guard City in the United States and the first one in Florida. Enacted by law in 1998, the Coast Guard City Program is designed to recognize communities nationwide that go above and beyond in their support of the Coast Guard Family – active duty, reserves, Auxiliarists and all their families.
Clearwater worked hard to earn the designation of Coast Guard City. The Clearwater Chamber of Commerce, the multiple Coast Guard Stations, the Naval Sea Cadets, the Clearwater City Council, Clearwater Veterans Alliance, local and federal congressmen and numerous other parties all contributed to the effort. Besides the formal application, the City of Clearwater submitted a picture scrapbook of the long and mutually beneficial relationship between the city and the Coast Guard. Several members of Coast Guard Auxiliary Flotilla 11-1, Clearwater, were pivotal in supplying material for the application, the cover letter and the picture scrapbook.

What does it take to become a Coast Guard City? Clearly it's the support of the community for the Coast Guard members and support of the Coast Guard members for the community. The City of Clearwater meets those criteria in spades! It's home to Air Station Clearwater, the largest air station in the Coast Guard where the men and women of the Coast Guard support a variety of missions both locally and all the way to the Caribbean. A few miles to the west of Air Station Clearwater is small boat Station Sand Key, home to more than 45 active duty members who are responsible for over 2,000 square miles of near shore and Gulf of Mexico waters. Then, there's the Port Security Unit 307, a reserve unit based in Clearwater which concerns itself with the safety of local ports and has regular deployments to the Middle East.

The Coast Guard City celebration officially occurred on January 27, 2012 in downtown Clearwater and was attended by hundreds of Coast Guard members and even more local citizens. The event was hosted by Clearwater's Mayor Frank Hibbard and featured Coast Guard Commandant Bob Papp and many other federal, state and local dignitaries. Admiral Papp and Mayor Hibbard read the proclamation declaring Clearwater a Coast Guard City. This was followed by short speeches from the dais. Admiral Papp concluded his remarks by saying, "I am absolutely delighted to see Clearwater named a Coast Guard City. Clearwater has a real sense of community. It is not just the climate that is warm, it is the citizens. When our men and women return to Clearwater, it's not just a welcome home, but a welcome home to a Coast Guard City."
Former Clearwater Mayor Frank Hibbard accepting the proclamation being read by the Commandant of the Coast Guard, Admiral Robert Papp Jr. (Click link to view proclamation)