Stand Up Paddleboarders Survey Results
Stand Up Paddleboarders Survey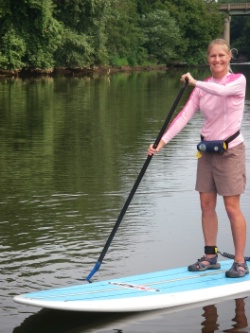 As part of the ACA's role in the paddle and boardsport communities, we are routinely asked specific questions about Stand Up Paddleboarding (SUP). These questions range from venue selection for instruction, to curriculum development, to best practices, to the intricacies of public policy from regulatory agencies and U.S. Senators as it relates to lifejacket and leash wear.
In addition to the various open SUP Summits that the ACA has organized across the country in 2011 and 2012, our 2012 SUP Survey was the next tool in acquiring a better understanding from all facets of the SUP community as to their opinions on:
Lifejackets
Leashes
Legislation
Anyone was eligible to participate in this survey and over 550 people participated.
2012 Survey Results:
ACA SUP Survey Report 2012 (PDF)