Public Vessel Safety Check Questions & Answers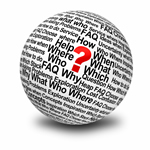 We will display questions received from our visitors in this section.
A FEW RULES: No questions are made public until they have been researched and we have an answer, so if you are just posting SPAM or any form of junk advertising, it will be deleted immediately when we are reviewing what has been submitted. We can only answer questions relating to federal requirements for recreational boats. Requirements that are state or local are best answered by the state or local agency, since we have no comprehensive, up-to-date database on those requirements and regulations. We cannot answer questions about requirements for commercial vessels and Uninspected Passenger Vessels (UPV) as they are not under our program for recreational boats.