Welcome to the National V-Directorate Website
Leadership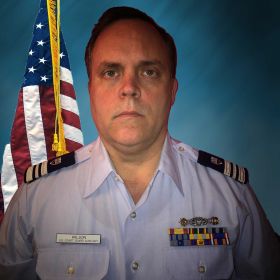 Chris Wilson
Director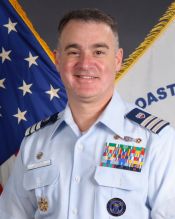 James Cortes

United States Coast Guard and USCG Auxiliary expand and rejuvenate a vital recreational boating safety program.
For more than seventy years, the USCG Auxiliary has been recognized around the world as a premier safe boating organization. This reputation was earned by the Auxiliary's ability to evolve and expand its programs to meet the ever-changing needs of the recreational boating public.
A cornerstone of the Auxiliary's safe boating program, the Vessel Safety Check program has been evolving since its inception in 1947. Originally begun as the Motor Boat Examination program, then the Courtesy Examination program was recently benchmarked against current recreational boater's needs. A study group comprised of industry, and other boating safety organizations were consulted to determine the next step in evolving the program. The result was the Vessel Safety Check program.
What is a Vessel Safety Check?
It is a free check of a vessel's equipment for compliance with federal and state safety requirements. The vessel examiners performing this service have been trained to look for some of the more common problems, which might occur in your boat or its associated safety equipment. Some of the items we check are;
Proper display of numbers
Registration/Documentation
Personal Flotation Devices; Life Jackets
Visual Distress Signals
Fire extinguishers
Ventilation
Backfire flame control
Sound producing devices
Navigation lights
State requirements
Overall vessel condition
If a vessel meets all of the Vessel Safety Check (VSC) requirements it is awarded a VSC decal.
Boating Safety Education
During the Vessel Safety Check, the vessel examiner will discuss with the recreational boater the purpose of specific marine safety equipment, will clarify various federal and state regulations, will discuss certain safety procedures and practices, and will answer any boating related questions. Some of the topics discussed are;
Accident reporting
Charts and aids to navigation
Survival tips
Fueling and fuel management
Float plans Weather and sea conditions
Availability of boating safety classes
Vessel Safety Check Partners
The United States Power Squadrons, well known for their work in the field of boater safety education, have joined the USCG Auxiliary in the Vessel Safety Check program. Members of the United States Power Squadrons are now eligible to become vessel examiners in an effort to increase the number of trained persons conducting Vessel Safety Checks.