Previous National Commodores (NACOs)
Galleries: 2011 - present, 1991 - 2010, 1971 - 1990, 1951 - 1970
---
COMO Richard Washburn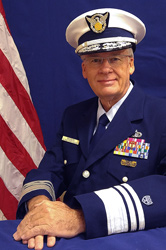 2016 - Present

Commodore Rick Washburn is currently serving as National Commodore for the United States Coast Guard Auxiliary. He also serves as the Chief Executive Officer for the United States Coast Guard Auxiliary and Chairman of the Board for the United States Coast Guard Auxiliary Association. He previously served as Vice National Commodore from 2014 - 2016, Deputy National Commodore for the Atlantic West Area and Mission Support from 2012- 2014, and District Commodore for the Eighth District, Eastern Region from 2011 to 2012.

Commodore Washburn graduated from Stonehill College with a Bachelor of Science degree in Criminal Justice. He went on to Golden Gate University and graduated with a Master's Degree in Public Administration with a concentration in Justice Administration.

Commodore Washburn joined the U.S. Coast Guard Auxiliary in 2002. He has held a wide variety of positions in both elected and appointed staff positions from Flotilla to the National Bridge. He is a member of Flotilla 12-07 in the Tri-Cities Tennessee area.

Commodore Washburn served in the United States Air Force as a commissioned officer in the Security Police / Security Forces career field. He went on to serve with the United States Department of Justice as a Special Agent for the Drug Enforcement Administration. Commodore Washburn has owned and operated a small business for the past 20 years.

Commodore Washburn maintains homes in Gray, Tennessee and Holiday, Florida. He has one son in Salt Lake City, Utah.
---
PNACO Mark Simoni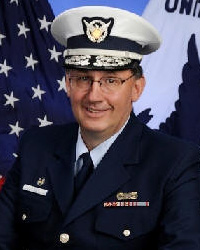 2014 - 2016

Commodore Mark Simoni is the 32nd National Commodore of the United States Coast Guard Auxiliary. He is originally from Saginaw, Michigan, and joined the Coast Guard Auxiliary there in 1991. He has served in a variety of positions, both elected and appointed: Division Chief - Surface in the Operations Department from 2000 through 2005; District Commodore of the Ninth Central Region; National Directorate Commodore - Operations; and as Assistant National Commodore, Operations Policy and Resource Management.
He recently completed a term as Deputy National Commodore - Operations and Atlantic Area-West. In this office he oversaw staff functions in the Directorates of Response, Prevention, Incident Management and Preparedness, and International Affairs. He also had supervisory responsibilities over the six Auxiliary Regions in D8 and D9. In 2013-2014 he served as Vice National Commodore.
Commodore Simoni attended the University of Michigan and Northwestern Michigan University. He owns an Audio/Video company in Saginaw MI, and resides in St. Charles, MI, with his wife Cheryl.
---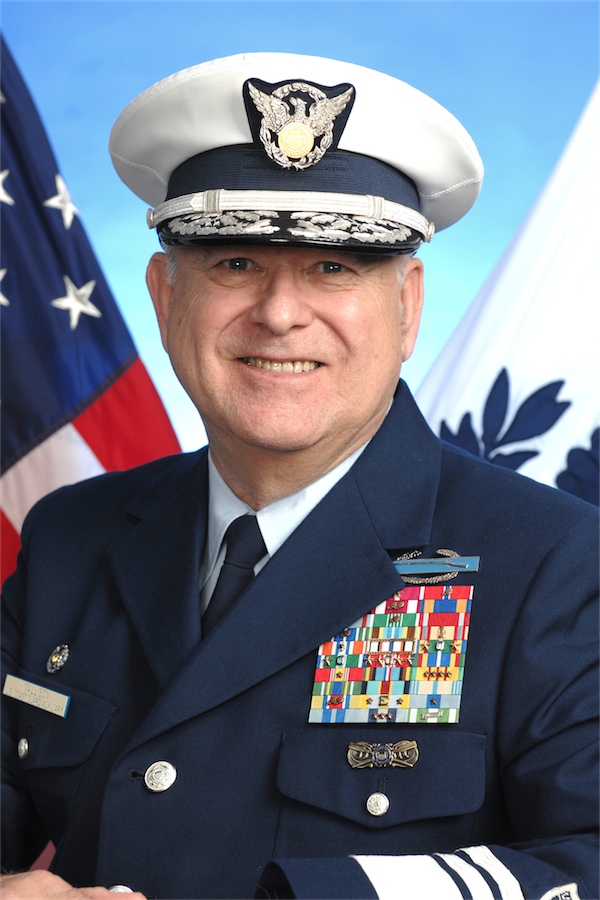 PNACO Thomas C. Mallison
2012-2014
Commodore Thomas C. Mallison is served as National Commodore from 2012 - 2014. He previously served as Vice National Commodore in 2011-2012, as Deputy National Commodore - Operations Policy and Atlantic Area West in 2009-2010, as District Commodore, Eighth District Eastern Region in 2007-08, as District Vice Commodore in 2005-06, and as District Rear Commodore West in 2003-04. He served as Department Chief of the National Department of Personnel in 2000-02.
He graduated from the U.S. Military Academy at West Point, NY, with a Bachelor of Science degree in Mathematics and Science. He graduated With Honors from the U.S. Army Command and General Staff College. He holds a Ph.D. in Business Administration.
Commodore Mallison joined the U.S. Coast Guard Auxiliary in 1990. He has a wide variety of experiences in both elected and staff offices at all levels from flotilla to National. He is qualified as Boat Crew Coxswain, PATON Verifier, RBS Visitor, Vessel Examiner, Instructor, Telecommunications Operator and Qualification Examiner. He is also an AUXOP member.
He retired as Vice President and Director of Administration with Systran Corporation in Dayton, Ohio. During his business career, he served on the Boards of Directors of three manufacturing companies and a nonprofit corporation in the medical sector.
Commodore Mallison served in the U.S. Army both as a commissioned officer and as a non-commissioned officer, and retired with twenty years of service. Overseas tours included Germany, Korea and Vietnam. Commodore Mallison and his wife, Wanda, reside in Bear Lake, Michigan.

---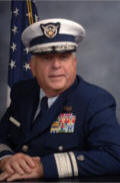 PNACO Jim Vass
2011-2012
Commodore Vass began his career in the United States Coast Guard Auxiliary in 1991. Since that time he has served as a Vice Flotilla Commander, Flotilla Commander, Vice and Division Captain in Division 7 Eight District Coastal Region, Rear Commodore-West, Vice Commodore, District Commodore Eight Coastal Region Area Commodore Atlantic West and National Vice Commodore.
Commodore Vass is a 1964 graduate of the Virginia Polytechnic Institute with a Bachelor of Science Degree in Civil Engineering. He began his military career as an officer in the Army Corps of Engineers serving six and one-half years of active duty and retiring from the reserve program with 28+ years of total service. While serving on active duty, he served in Korea, Vietnam, Germany and the Virgin Islands. After leaving the Army, he joined the DuPont Company and retired after 29 years of service as a Senior Project Engineer. While working with DuPont he was stationed at 7 different sites responsible for major construction activity: Richmond Virginia, Augusta Georgia, Beaumont Texas, Dordrich the Netherlands, Parkersburg West Virginia, Ulsan Korea and Victoria Texas.
Commodore Vass is a qualified Instructor, Vessel Examiner, Coxswain and Qualification Examiner. He has been recognized with the following awards during his association with the Auxiliary: Medal of Operational Merit, Auxiliary Commendation Medal, Coast Guard Sustained Auxiliary Service Award, and the Coast Guard Unit Commendation.
Commodore Vass is a Professional Engineer in the State of Texas and a Board Member of the local Coastal Conservation Association.
Jim was born in Waynesboro, Virginia and is currently living in Port O'Connor, Texas. Jim enjoys working with the Coast Guard Auxiliary and making contacts with the public. Jim also enjoys the recreational aspects of the water as a fisherman and hunter.