Join Flotilla 76
New Member Basics:
Flotilla 76 is 40+ members who serve the greater Portland/Vancouver metro area, along with our 175+ shipmates in Division 7. The Flotilla is active in many Auxiliary mission areas including Public Education, Vessel Examination, Program Visitation, Surface Operations, Air Operations, Telecommunications, Aids to Navigation, and supporting our Active Duty shipmates at MSU Portland and Station Portland.
Meetings:
Meetings are the 2nd Wednesday of each month (except August), at 1900 hours (7:00pm) at USCG MSU Portland, on Swan Island (map). Access to the base is restricted, please contact Diane Epstein FSO-Human Resources officer to arrange attendance. mailto:d_mepstein@frontier.com

Costs - Dues:
Dues are $70 annually. Full year dues are collected upon submission of enrollment and second year dues are adjusted to represent the first partial year.
Cost - Uniforms:
Members typically start with one or both of our basic uniforms based on mission interest. Many of our missions require the appropriate uniform.
A complete Tropical Blue uniform including dress shoes ($60) costs around $175
A complete Operational Dress Uniform including boots ($60) costs around $145
These costs do not include outerwear.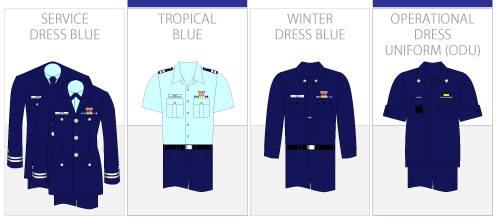 In many cases uniform costs are substantially reduced:
We have some used items shared on an as-needed basis.

We have access to seconds items available for members at reduced costs.

Some uniform items can be found at surplus shops.
Contact:
Diane Epstein, FSO-Human Resources
d_mepstein@frontier.com
971-285-6081