Welcome to the Flotilla 6-8, District 13 Web Site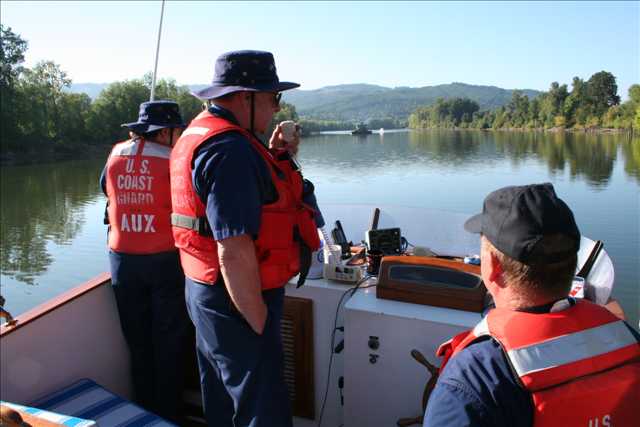 Patrolling Multnomah Channel
Who We Are
Flotilla 68 is the Salem, Oregon Auxiliary group.
We report to Division 6 in District 13.
We volunteer to support most Coast Guard missions, except for law enforcement.
Uniforms are purchased by each member.

There is no rank.
Our members elect a Flotilla Commander and Vice Commander annually.
They appoint all other staff officers, who manage our missions.
Some members volunteer to teach safety classes and distribute safety information.
Other members choose to qualify for patrols and are issued safety equipment.
Many perform safety checks for boaters.
We all enjoy learning and fellowship.