AuxFSS Tony Rebello 2014
Flotilla 130-05-02's Tony Rebello, AUX-FS, Air Force veteran,
is District 13's Auxiliarist of the Year 2014

Tony was nominated by Flotilla 5-2 and Dvision 5 as their Auxiliarist of the Year.His nomination was reviewed by District 13 and he became their AUXOY for 2014.This award recognizes Tony's exceptional service to the Auxiliary – his skills, passion, ever good humor, and dedication to our core values of Honor, Respect and Devotion to Duty.
Tony has several notable achievements with 5-2 in 2014:

* First for total hours served
* First in Operation Support Hours
* He was selected to serve underway on a cutter, requested by D13's FSS Program Manager
* Designated "Lead" in the FSS Program
* Asked by RADM Gromlich to cook at a Fleet Week party in Portland
* Filled in for FS-1 at the Portland MSU
* Coordinated and prepared a Thanksgiving meal for the Station Siuslaw crew and their families
* Has an article about him on display at the Seattle CG Museum
* Has served as a member of 5-2's Color Guard
* Was instrumental in strengthening 5-2's relationship with the Port of Siuslaw

Notes Siuslaw Station Senior Chief James Greelief (who is now Executive Petty Officer at Station Cape Disappointment), Tony has often spent up to four days each week to the station. This gives "the duty crew time to work on their own qualifications, department projects and advancement requirements." Adds the Chief, Tony made the station "a more enjoyable workplace for the entire crew, and insured our overall readiness . . ."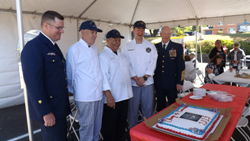 Admiring Custom Cake at Change of Command Station Siuslaw.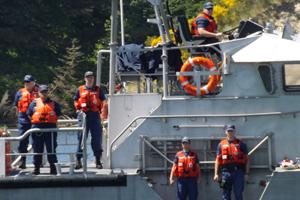 On board MLB for Memorial Day Wreath Ceremony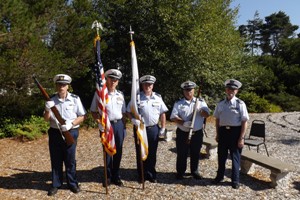 Color Guard at Auxiliary Member Funeral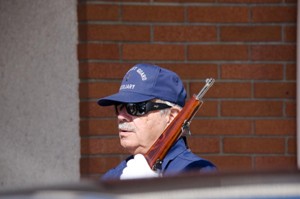 Honor Guard for Remmick Memorial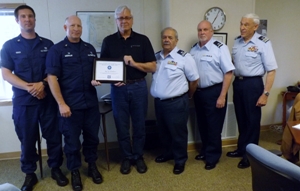 Port of Siulaw Presentation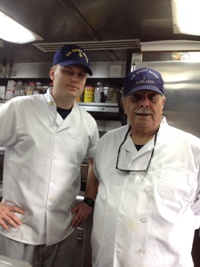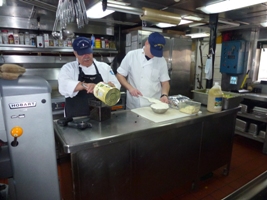 Aboard USCGC Alert with FS1 Dustin Bolan