Awards and Recognition Our Members Have Received
Member of the Month
The Member of the Month is selected by the Flotilla Commander for recognition based on whatever criteria the Flotilla Commander has for that month. This is not an "official" award but is a way of highlighting something special that the member has done -- be it a one time thing or for years of dedicated work.
Note - Because of the District Awards given at the May Meeting the member of the month was not awarded that month (and in April the abbreviated meeting didn't allow enough time for the award.) MOM will return in June.
March 2012 Member of the Month - Michael Brough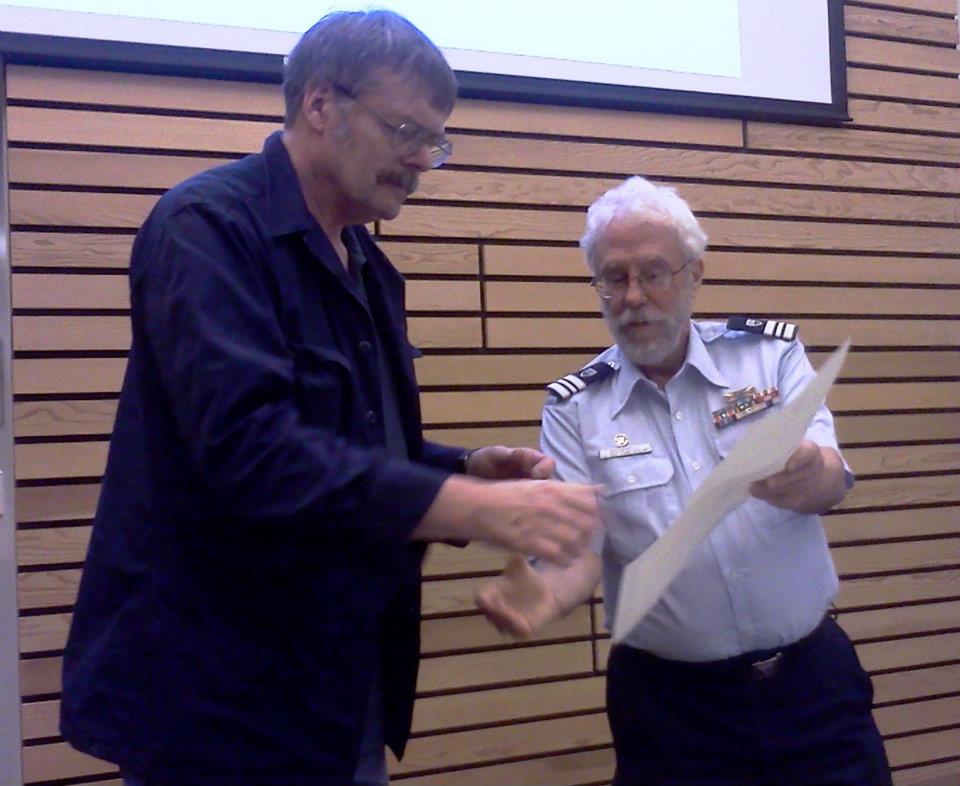 Michael was recognized for his constant emphasis on recreational boating safety. He teaches courses for both the Auxiliary and other organizations. His own web site has a world wide following from people who are interested in boating safety. You can check it out
here
.
Flotilla Commander Garrison Bromwell presents the Member of the Month Certificated to Mike.
February 2012 Member of the Month - Debra Hallas-Uber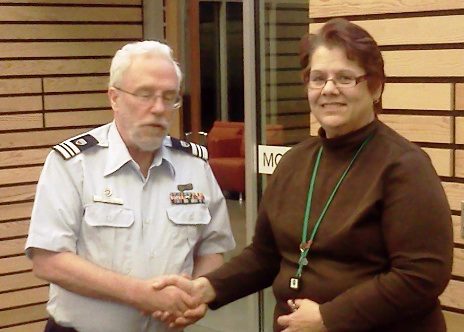 Debra Hallas-Uber (Flotilla Staff Officer for Finance and Secretary of Records) has long been the Flotilla's Finance Officer (Treasurer). This year she volunteered to take over the secretary's position as well. Debra's dedication to our flotilla was deservedly recognized by FC Bromwell.
January 2012 Member of the Month - Gary Proudlock
Gary Poudlock, the Immediate Past Flotilla Commander, is being recognized by the current Flotilla Commander, Garrison Bromwell, because Gary continued in his career after he retired - he played firefighter and came to the rescue of the Flotilla when it was struggling -- not once, but twice in recent memory. Without Gary's honor, respect, and dedication to duty the flotilla would not be in existence today.
---