Vessel Safety Checks
A Vessel Safety Check is a complimentary check of your boat conducted by a member of the US Coast Guard Auxiliary, it ensures that both federal and state requirements for safety are meet.
The Vessel Safety Check gives you a risk-free way to verify that your boat or watercraft meet the legal minimums to avoid potential citations.
Does your boat qualify for the US Coast Guard Vessel Safety Check Decal for 2017 ?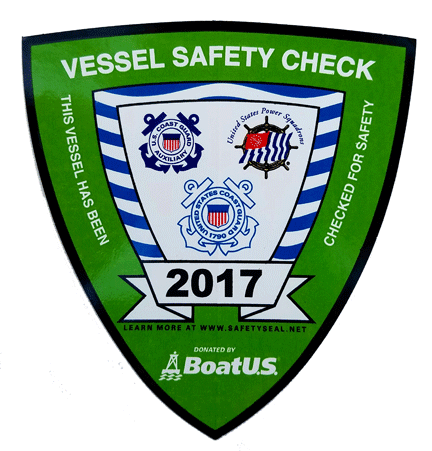 2016 VE Events
Vessel Examinations
2017
APRIL
.
MAY
5/20 Safe Boating Week Las Vegas Marina Ramp ( Hemenway Harbor )
JUNE
.
JULY
7/15 Boulder Beach ramp
AUGUST
.
SEPTEMBER
.