Vessel Safety Checks
A Vessel Safety Check is a complimentary check of your boat conducted by a member of the US Coast Guard Auxiliary, it ensures that both federal and state requirements for safety are meet.
The Vessel Safety Check gives you a risk-free way to verify that your boat or watercraft meet the legal minimums to avoid potential citations.
Does your boat qualify for the US Coast Guard Vessel Safety Check Decal for 2018 ?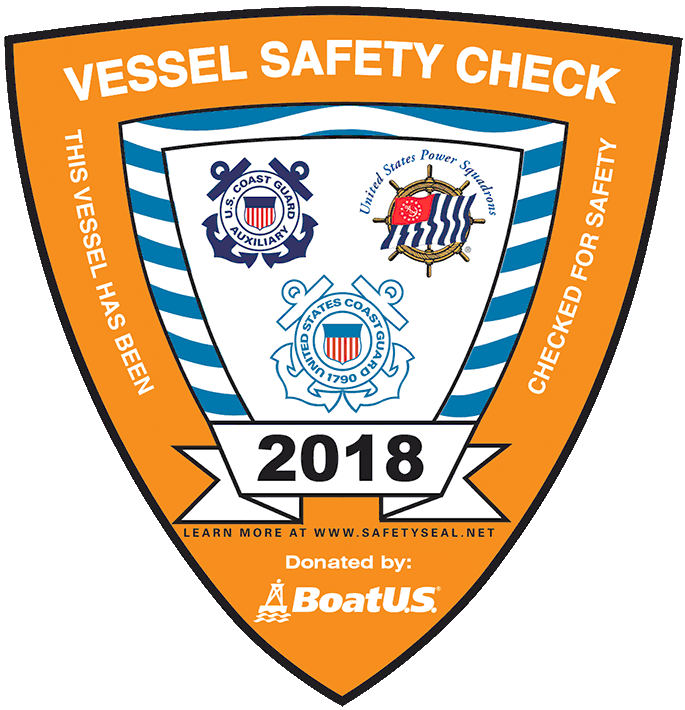 2018 VE Events
Vessel Examinations
2018
All 2018 Vessel examinations take 10-20 minutes dependent on vessel. All are free. Passing vessels will receive the 2018 VE sticker. Those that do not will receive detail instructions on what to rectify, and an invitation for a re-exam.
Vessel Examiners can make home visits to inspected vessels on trailers in the Las Vegas/Henderson areas.
JAN
None Scheduled
FEB
NONE
MAR
These VEs are with Forever Resorts Boat rentals; however, the public is invited to have their vessel inspected dockside, or at the ramp. Vessel Examiners will be down by the houseboat area.
MARCH 3 CALLVILLE BAY MARINA
APRIL
NONE SCHEDULED
MAY
MAY19
Safe Boating Week BOULDER BEACH BOAT RAMP Lake Mead
JUNE
JUNE 23
BOULDER BEACH BOAT RAMP Lake Mead

JULY
JULY 28
BOULDER BEACH BOAT RAMP Lake Mead

AUGUST
No VEs for August
8/11
A 40 percent chance of thunderstorms iHighs 102 to 105. South winds up to 10 mph increasing to 10 to 15 mph i
SEPTEMBER
TBA.
OCTOBER
CALLVILLE BAY .. TRAINING EVOLUTION, TBA