BOATING SAFETY INFORMATION & RESOURCES
About Boating Safety
As a boat operator, you are expected to make certain that you have on-board your vessel all of the required safety equipment (known as the "carriage requirement"); and that your vessel is in compliance with all State and Federal Regulations at all times.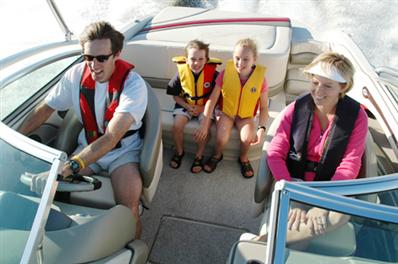 Recreational Boater's Guide
This publication contains information about federal laws and equipment carriage requirements for recreational vessels operated in the United States. It is important that you understand that federal equipment requirements are MINIMUM requirements, and DO NOT guarantee the safety of your vessel or its passengers.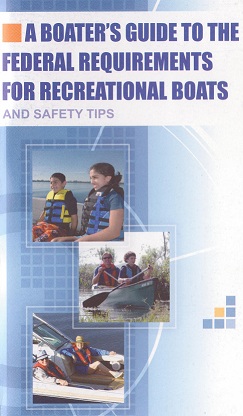 In addition to Federal requirements, the vessel owner/operator may be required to comply with additional regulations and/or laws specific to the State in which the vessel is registered or operated.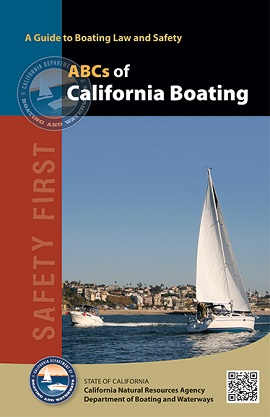 Although a vessel may be in compliance with the laws of the State in which it is registered; it may not meet the requirements of another State where the vessel is operating.
Boating Accidents
Have you been involved in a boating accident? Submit a Recreational Boating Accident Report by clicking here.
Safety Partnerships
Is your organization interested in collaborating with the Coast Guard Auxiliary to teach and encourage boating safety? Look at our Boating Safety Partnerships wiki, and see what we can do together by clicking here.
Stand Up Paddleboarding (SUP)
SUP is among the fastest growing water sports; and as with all water sports, it must be enjoyed safely. The U.S. Coast Guard has 10 Safety Tips for Stand Up Paddleboarding here.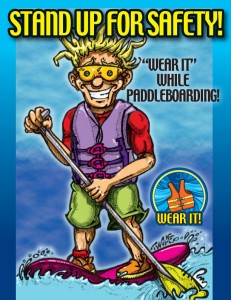 In late summer, the American Canoe Association hosts a Stand Up Paddleboarding Summit, to bring together all aspects of the sport (flatwater, coastal, surf, and river users); along with manufacturers, retailers, liveries, competitors, and instructors to discuss instruction and best practices. Expect more information on this exciting new water sport, as more information materials are developed.
Auxiliary members are encouraged to learn more; and to include basic Stand Up Paddleboarding information in Public Affairs events, Recreational Boating dealer visits, and other Boating Safety activities.
Source: Don Goff, U.S. Coast Guard Auxiliary Branch Chief, American Canoe Association
---

Disclaimer Notice
Links to non-Coast Guard entities are not under the control of the United States Coast Guard nor the United States Coast Guard Auxiliary and are provided for the convenience of our visitors. They do not, in any way, constitute an endorsement of the linked pages nor of any commercial or private issues or products presented therein. We cannot make any warranty or representation concerning the content of these sites, nor that of secondary sites from the pages to which they link.
Privacy Statement
This Web Site DOES NOT use 'cookies' to collect information from or about users of the site. E-mail links and forms are provided as a means for visitors to contact USCG Auxiliary members for additional information or to make comments. The sender's return e-mail address or other information will be used only to respond to your comments and questions and may be made available to other members of the Auxiliary for that same purpose only.This web site contains links to other external web sites. If you decide to utilize any of the external links, you will be directed to a site that is not covered by our privacy policy. We recommend that you read the privacy statements of these sites since their policies may differ significantly from ours.