Flotilla 4-1 General Information
About Boating Safely Free course
Flotilla 04-01 is making preparations for About Boating Safely class to take place Saturday February 21st 2015, at Valley Presbyterian Hospital/Health Education Center Classroom #1. This class is FREE ($30 material cost), and is meant to promote boating in California waters. If you are interested in attending this life saving class please contact Mr. Que Pho at (818)324-6344 or Mr. Robert Uy at (818)713-3800. Space is limited so please enroll as soon as possible.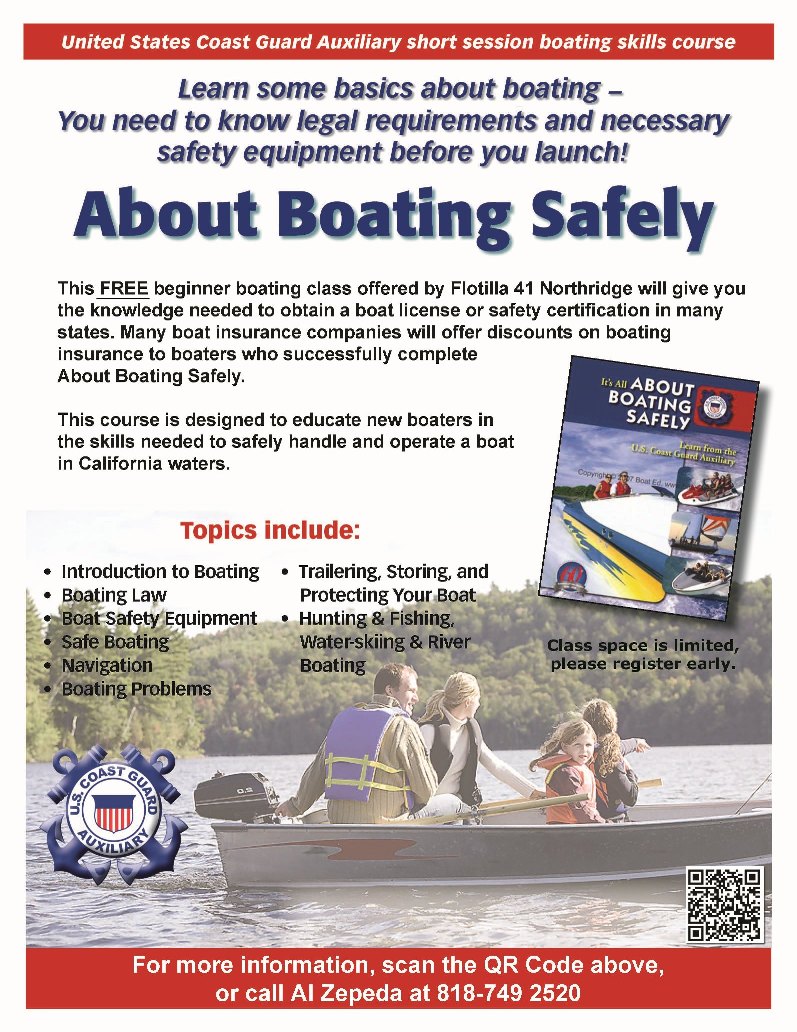 United States Coast Guard Auxiliary
District 11S Division 4
Cordially invites you to attend our
2015 Change of Watch and Awards Luncheon
Sunday, 01 March 2015
1100-1500
94th Aero Squadron
16320 Raymer Street
Van Nuys, California 91406
Meal choices: Roast Prime Rib, Fresh Atlantic Salmon, Chicken Scallopini,
or Vegetarian pasta with Arrabiata sauce
$35.00 per person. RSVP by 25th February 2015
Uniform: Tropical Blues or appropriate civilian attire
Recognition, Fellowship and Door
Prizes!