Flotilla 1-10 What's New!
Special Radio Event near Mission Bay on 12 Nov 2017
Division 1 radio specialists conducted a special event commemorating the 78th birthday of the Auxiliary. We used battery operated FT-857D radios and portable vertical and long wire HF antennas to make contacts as far away as Minnesota. Taking part were Randy Houk of 1-10, Tom Paine and Ed Samsen of 1-5 and Jim and Mary Counter of 1-1.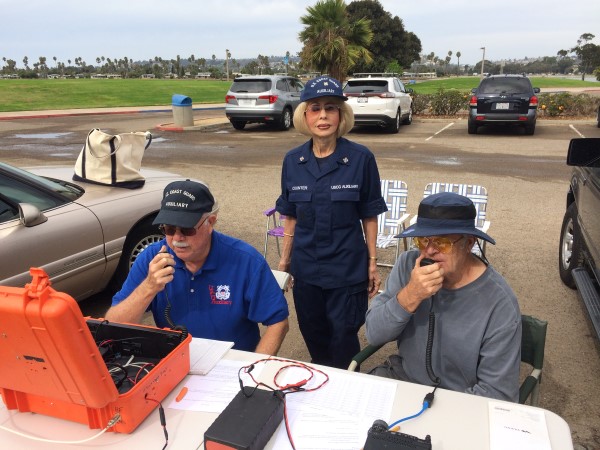 Division 1 Color Guard at Spring Valley church on 2 July 2017
Steven Mayers (1-5), Randy Houk (1-10) and Skip Thompson (1-5) at Trinity Church in Spring Valley. Rebecca DeBreau photo