Silver Outstanding Cadet Medal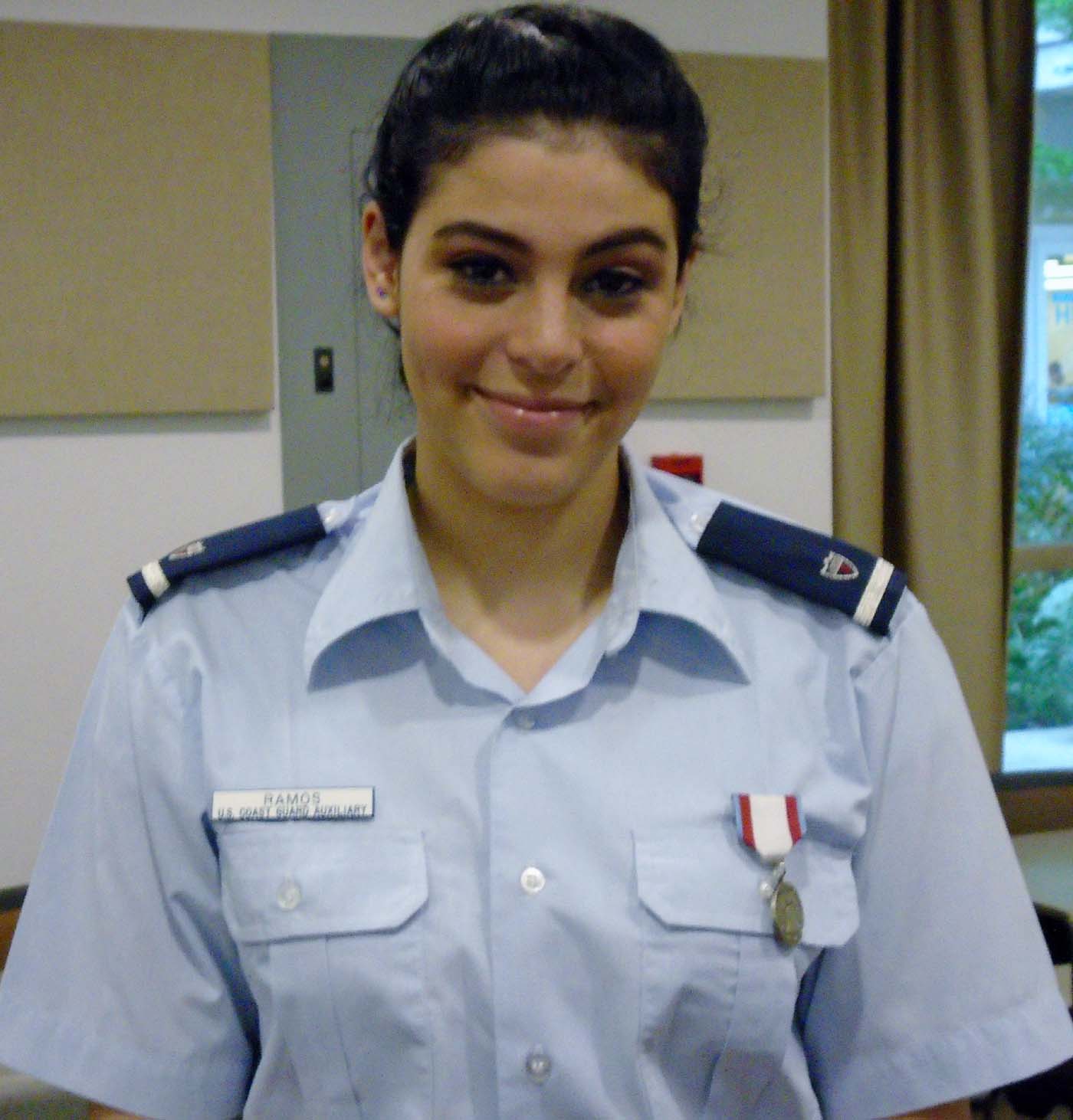 ANOTHER UNC FIRST!
Story and photograph by Sankey Blanton, USCG Auxiliary.
DAR = Daughters of the American Revolution.
The U.S. Coast Guard has no ROTC, but in 2007 began the Auxiliary University Program (AUP) to help prepare college graduates for Officer Candidate School. In the fall of 2012 the Piedmont AUP Unit was established at UNC-CH under the direction of Baskin Cooper. Piedmont AUP graduates have gone on to jobs in the Coast Guard, Department of Homeland Security, and Environmental or Marine Science fields.
On April 19th, representatives of the North Carolina Society DAR, Davie Poplar Chapter, presented the DAR Silver Outstanding Cadet Medal to Auxiliary University Program Cadet Jamie Marie Ramos. This presentation was the first to an AUP Cadet in North Carolina. Presenting the Award Certificate was Ms. Jane Forbes who was instrumental in bringing the AUP Cadet program to the attention of the DAR.
It is just possible this was the first time this medal has been awarded in any of the 20 AUP Units.