Vessel Safety Check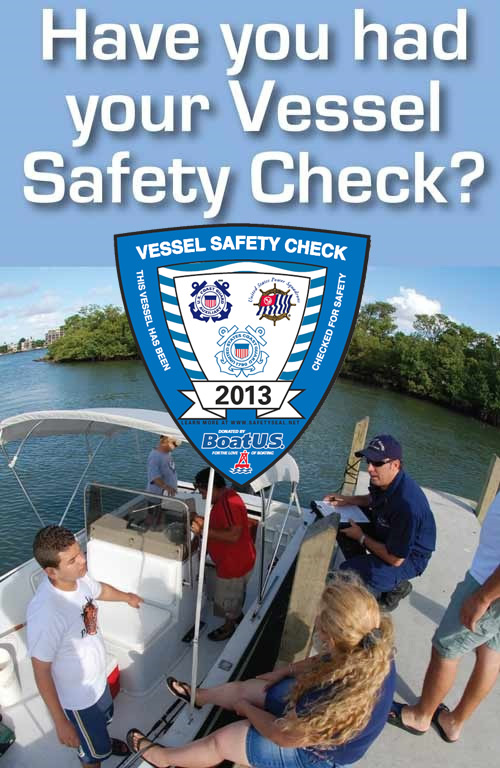 The Coast Guard Auxiliary offers complementary vessel safety checks for boating patrons. These checks are designed to ensure ongoing safety among boaters. When you successfully pass a vessel examination you will receive a decal confirming that your vessel meets minimum state and federal safety requirements.
Flotilla 01-01 will provide free safety inspections for your boat. This will include making sure that your vessel meets both Federal and State requirements. It takes about 20-30 minutes and gives you peace of mind that your boat is properly equipped and in working order before you leave the dock. If the examiner finds a deficiency, he will discuss it with the owner so that it can be corrected and re-examined. No citation or fine will be issued if you do not pass the examination.
An appointment is preferred by calling (619)231-1300 or Maritime VHF channel 10 on any Saturday from 0830-1400 hrs . Those vessels with an appointment will have priority.
If you need an inspection for a time not on the schedule please contact our Vessel Safety Check Officer:
JAMES SCOFFIN, FSO-VE
Email: Send Request