Division 1 What's New!
4 July 2017: Division 1 color guard prepares to march in the Coronado Independence Day Parade. We were the only unit in the parade representing the USCG. Bill Beacom, Randy Houk, Angie Ginn and Skip Thompson are shown here. Robert Johnson photo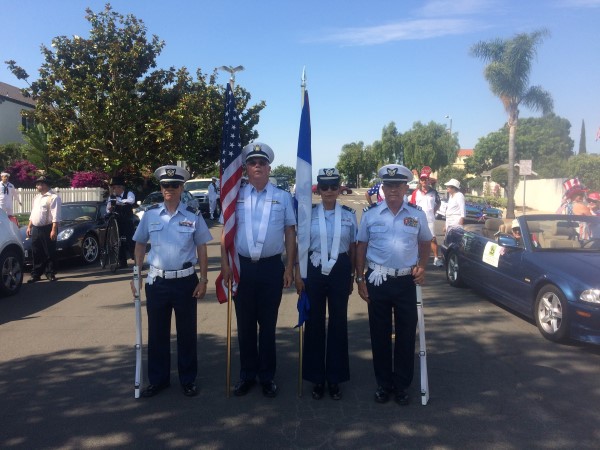 7 January 2017: SO-CS Randy Houk demonstrates VHF radio/computer tech at DTrain. Equipment included Icom IC-F121 radio, SignaLink modem and Raspberry Pi 3 computer. All were battery operated. Software on the Pi 3 was Fldigi running on the Raspian OS.