PICTURES
Wed, 01 May 13
America's Cup warm up races, August 2012.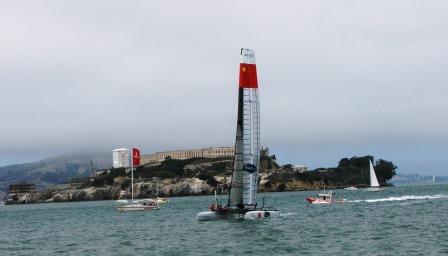 (Photo courtesy of Rob Firehock)

Wed, 10 Jul 13
Line heaving training at Coast Guard Island. Vice Commodore Prows explains the fine points of coiling for a throw to Trainee Felita Clark while Trainees Bob Torio and Tom Merrick look on.
June 11, 2013. Photo by Rob Firehock, FSO-MT.

Tue, 13 Aug 13
District 11 Honor Guard On Parade!
The District 11 Northern Region Honor Guard leads the Alameda Fourth of July parade, 2013. The group has several 12-1 members. Photo courtesy of Cathryn Villasenor.

Chester as Grand Marshall July 4th Parade
Chester in the Parade July 4th