Online Training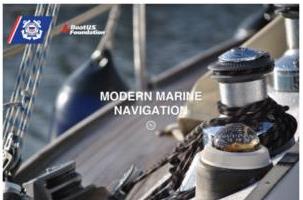 Modern Marine Navigation Enter code 1131101 for a 10% discount!
Whether you want to improve your navigational skills on your local waters, or you're longing to cruise in foreign and exotic locations, Modern Marine Navigation will help you on your way to become a better boater conveniently, in your own home. With this course you will learn the basics of plotting, reading charts, identifying ATONs and using them to find your way on the water as well as an introduction to electronic navigation all presented online where you can study at your own pace. This is the only navigation course to be completely vetted by the US Coast Guard Navigation Center. The course is $40 but by using promotion code 1131101 you will receive 10% off.

Go to Modern Marine Navigation Course Page

The Basic Boat Handling enhanced eBook from the U.S. Coast Guard Auxiliary is a great new way to learn more about safe boat operation skills and practices. This enhanced eBook contains embedded videos that explain each lesson and clearly demonstrate techniques for safe operation of your boat. With this guide's helpful text and engaging videos, you will learn the fundamental "how-tos" of safe boat maneuvering and will become a better, safer boater. It's the next best thing to having an experienced instructor with you on your boat!