Flotilla 10-2 General Information
Flotilla 10-2 Eleventh District Northern Region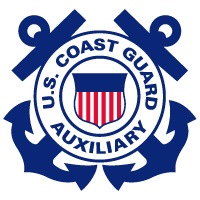 ---
Flotilla Announcements will be on this page.
---
I am America's Maritime
Guardian.
I serve the citizens of the
United States.
I will protect them.
I will defend them.
I will save them.
I am their Shield.
For them I am Semper
Paratus.
I live the Coast Guard
core values.
I am a Guardian.
We are the United States
Coast Guard.
"So Others May Live"


Visitors to this Website: