Welcome to the Flotilla 5-7, District 11NR Web Site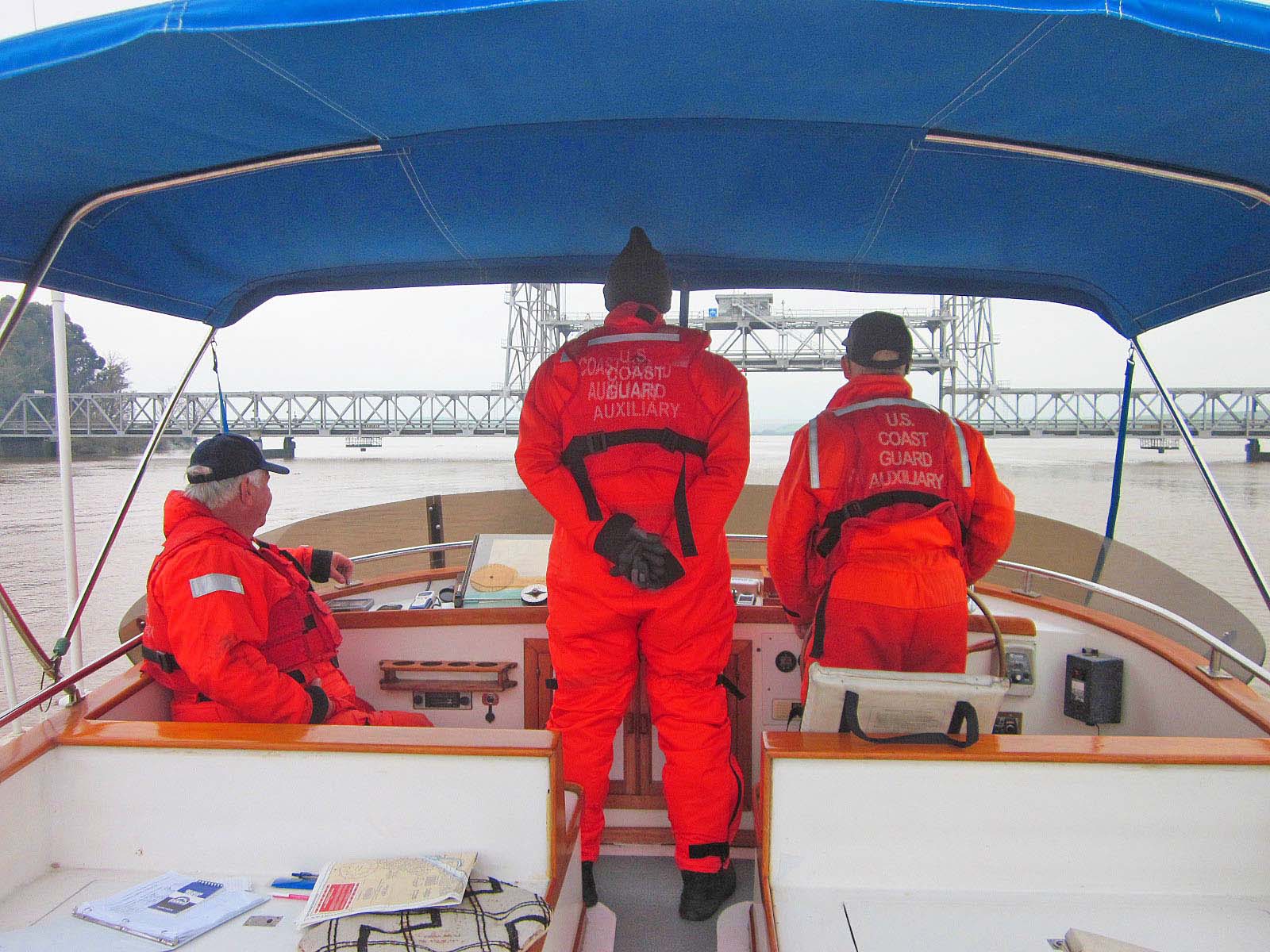 String O' Pearls on Patrol
United States Coast Guard
Auxiliary Flotilla 5-7,Diablo
Since 1939, the men and women of the United States Coast Guard Auxiliary have volunteered millions of hours in support of the Coast Guard and the recreational boating public.
The United States Coast Guard Auxiliary is the uniformed civilian arm of the United States Coast Guard. The overarching mission of the U.S.Coast Guard Auxiliary is to contribute to the safety and security of our citizens, ports, waterways and coastal regions. We balance our missions of Recreational Boating Safety and Coast Guard Support with Maritime Homeland Security and other challenges that emerge as a result of our growing understanding of changes required in the post 9/11 era.
Our Flotilla meets at 7:00 p.m. on the fourth (4th) Thursday of every month at the Martinez Yacht Club at 111 Tarantino Rd, Marina, Martinez, CA 94553. Prospective members are always welcome.
Contact Diablo Flotilla 5-7 today by checking our links on the left for information regarding membership, Vessel Examinations, Boating Safety classes or any other information.