Meeting Information
Suisun City is located just southwest of Highway 12 and Interstate 80. Flotilla 53 serves the greater San Francisco Bay Area and surrounding waterways out eastward toward Rio Vista and the Sacramento Valley.

We hold monthly meetings between 6:30pm to 8:30 pm every 3rd Tuesday of the month at Solano Yacht Club, 703 Civic Center Blvd, Suisun City, CA. You are welcome to attend a meeting.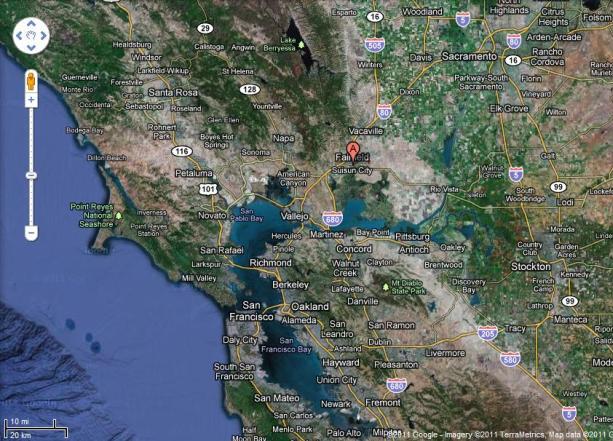 The success of our flottilla is based on strong fellowship of existing Auxiliarists in addition to being very open and welcoming of new members. Flotilla 53 was selected as 2010 "Flotilla of the Year" for Division 5 out of five regional flotillas based on member participation and involvement. Below is a beautiful panorama vista of Suisun Bay looking out from the Solano Yacht Club in Suisun City, California. Please contact us today to learn more about our flotilla and boating safety. Perhaps you will be interested in becoming one of America's Volunteer Lifesavers as well.