Flotilla 5-3 in Photos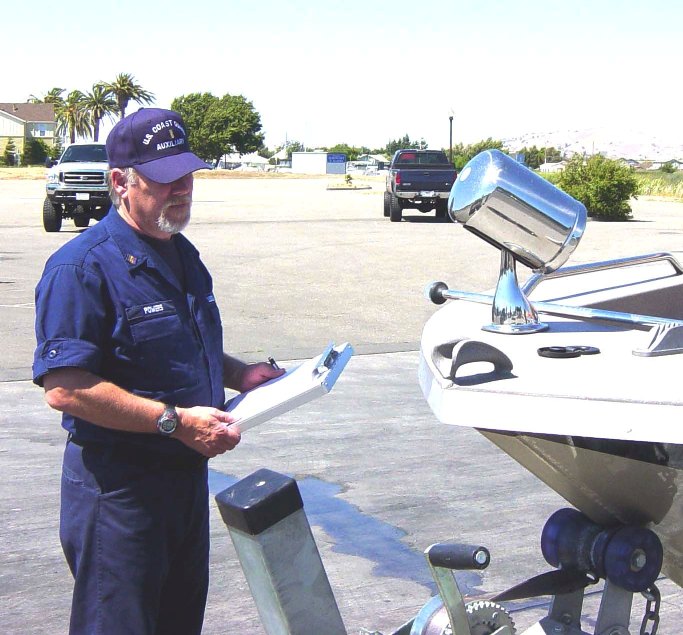 United States Coast Guard (USCG) Auxiliarist Randy Powers conducting a courtesy Vessel Examination. Vessel Safety Checks (VSCs) are a key component of USCG Auxiliarist efforts to increase boating safety. If your boat passes the free exam, it is elligible for a VSC certificate decal. Additionally, if your boat passes inspection, you may also receive a discount on boating insurance depending on your insurer.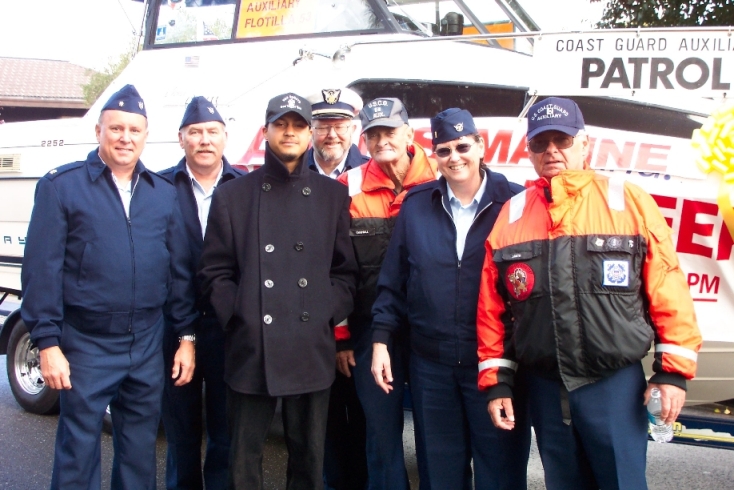 Various members of USCG Auxiliary Flotilla 53 from Suisun City, California on patrol for Veterans Day. Our Auxiliarists are active in meeting the public to teach boating safety principals at many events throughout the San Francisco Bay Area.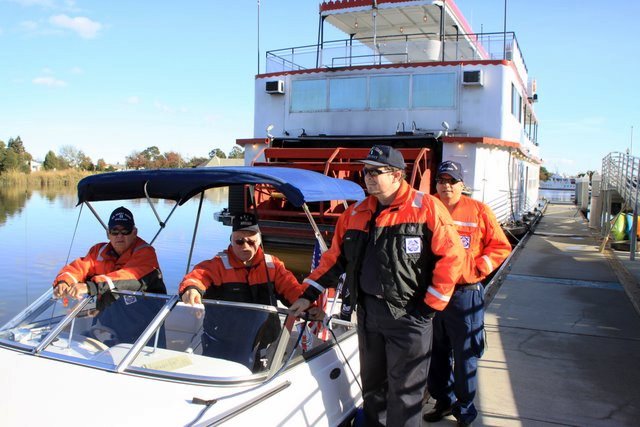 Members of Flotilla 53 on patrol in Suisun Harbor include Auxiliarists Lew Derfuss, Roger Smith, Mark Water and Randy McCormick. Our Auxiliarists patrol the waters throughout the year, monitor local radio frequencies and respond to calls for assistance from local boaters as required.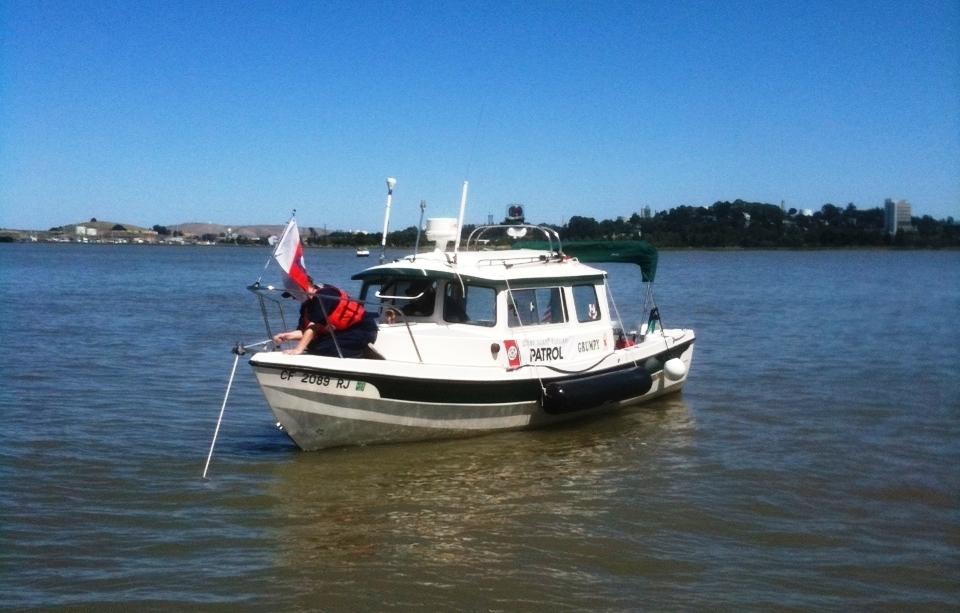 Members of Flotilla 53 on patrol in Suisun Bay performing anchoring drills aboard USCG Auxiliary Facility "Grumpy." Patrol Vessel "Grumpy" is owned and operated by USCG Auxiliarists Chuck and Linda McCarty. Our Auxiliarists complete rigorous training to become "Boat Qualified" as USCG Auxiliary Crew members and Coxswains. Safe anchoring procedures is just one of the skills taught.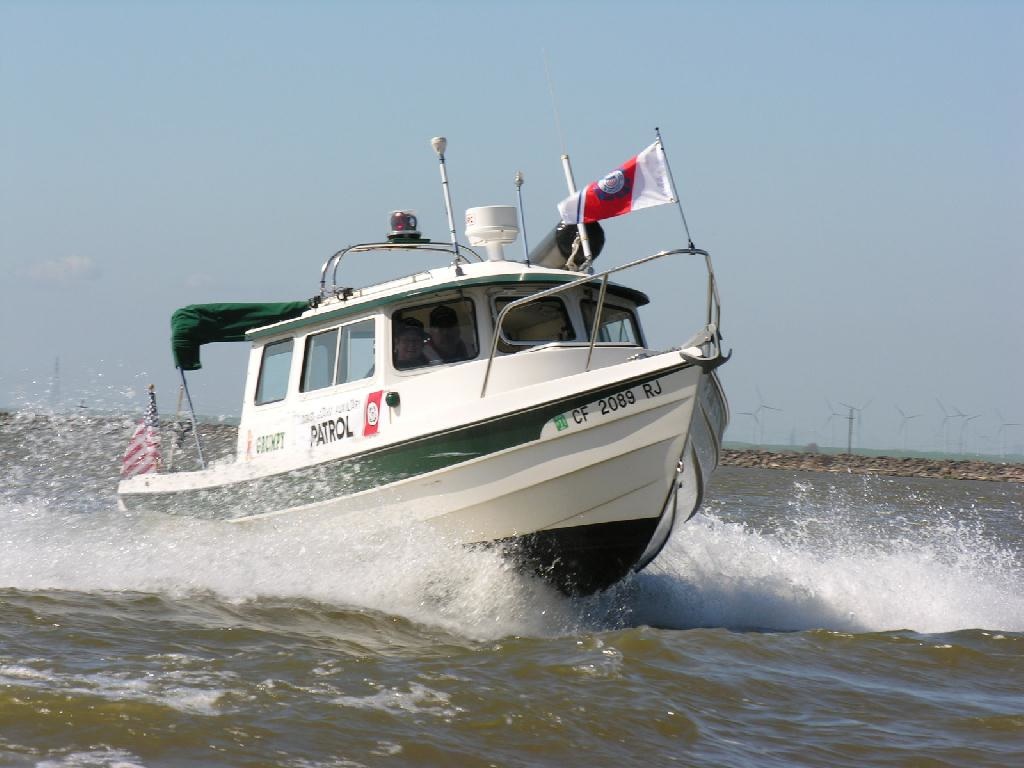 USCG Auxiliary Patrol Facility "Grumpy" with Auxiliarist Linda McCarty at the helm as Cosxwain going fast "on step" in Suisun Bay with eco-friendly windmills in the backgroun. Linda and Chuck patrol the local waters year round making the Bay Area a safer place for recreational boaters.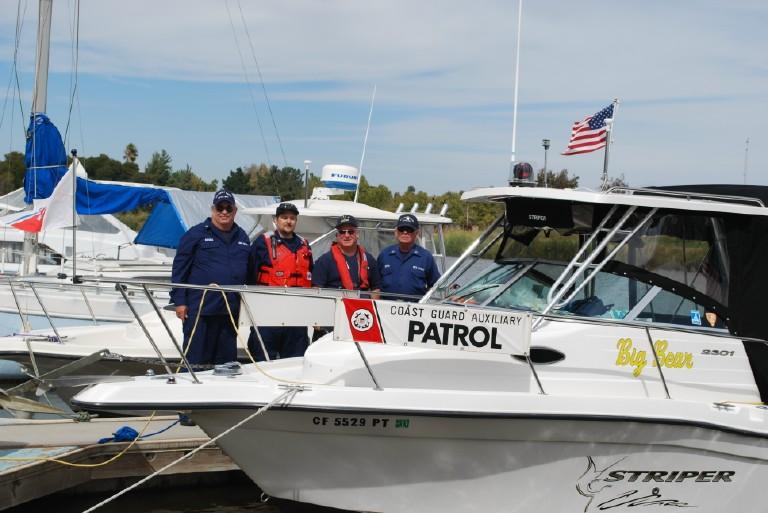 .
USCG Patrol Facility "Big Bear" owned and operated by Auxiliarist Chuck Burgess (far left) from Flotilla 53 out of Suisun City, California. Pictured from left to right with Chuck are fellow Auxiliarists John Pierce, Lew Derfuss and Roger Smith.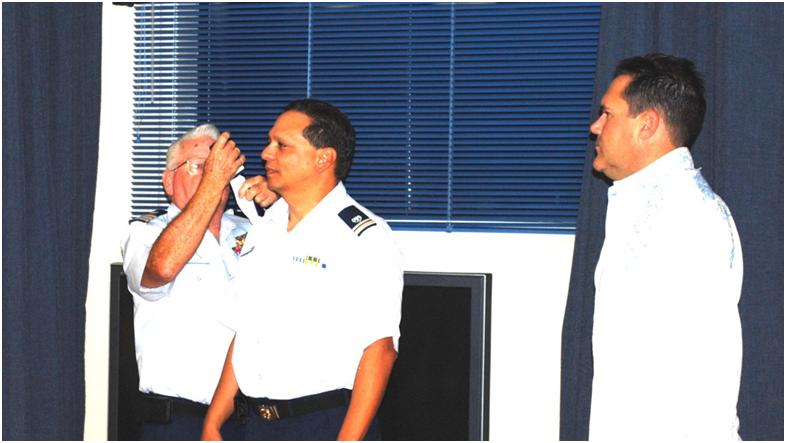 Randy McCormick receives his new insignia as the newly elected Flotilla Commander of Flotilla 5-3 from Division Commander-elect Jim Blackburn as incoming Vice Flotilla Commander Al Greig looks on.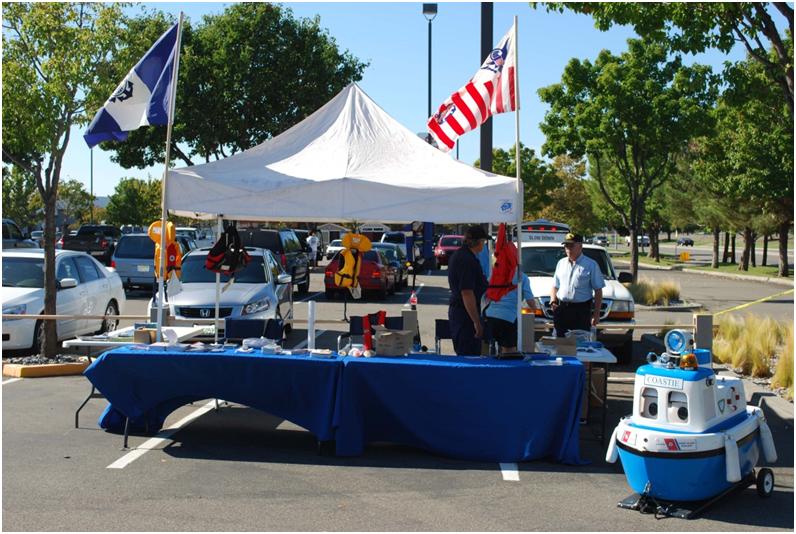 Flotilla 5-3 boating safety booth Saturday, 22 October 2011 educating the public on safe boating practices.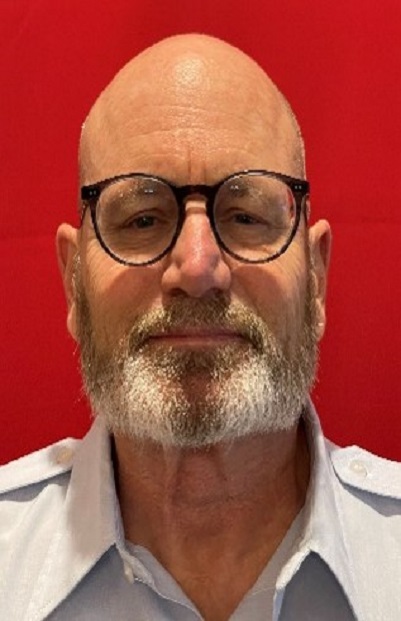 "Coastie" the mascot of the US Coast Guard Auxiliary and "Smokey the Bear" the icon of forest fire prevention--two great American legends. Auxiliarist Randy Powers looks on.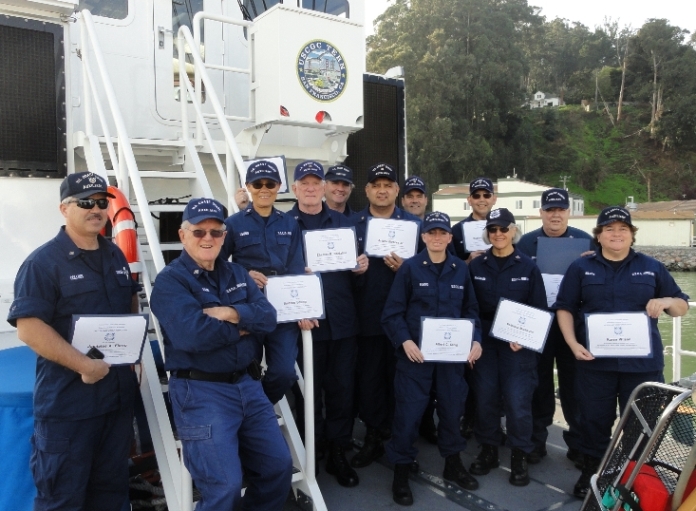 Auxiliarists Jamielee Fierro and Al Greig from Flotilla 5-3 are shown with other Auxiliarists after graduating from the District 11NR AUX CHEF Course. The AUX CHEF program is designed to offer relief and support of active-duty Coast Guard Food Service staff by augmenting the "gold side" with free, volunteer Auxiliarist labor. The Auxiliarist Chefs look forward to completing qualifications and getting to work in the many galleys both away and ashore.