Join Flotilla 04-09!
Fri, 10 Jun 16
For a complete description of eligibility requirements for U.S. Coast Guard Auxiliary membership, basic procedures for becoming a member, and member expectations once you join the Auxiliary, please download and read our "Guide to Becoming a USCG Auxiliary Member".
WHY JOIN?
Historically, the primary missions of the Coast Guard Auxiliary have been providing free Vessel Safety Checks, boater education and U.S. Coast Guard operations supplement. These three missions, together with Fellowship (the "glue" which held these missions and its members together), are known as the "four cornerstones" of the Auxiliary. In the current era, the Auxiliary's four cornerstones have become Member Services, Operations and Marine Safety, Recreational Boating Safety, and Fellowship.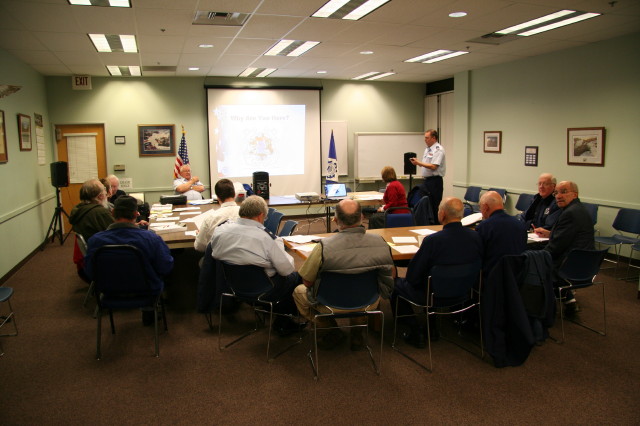 Auxiliarists can be found on the nation's waterways, in the air, in classrooms, and on the dock. They are making program visits, performing safety patrols, teaching public education courses, and completing vessel safety checks. These are the public faces of the Auxiliary. A number of our missions are performed behind the scenes. Annually, members of the Auxiliary donate millions of hours in support of Coast Guard missions.
WHAT'S IN IT FOR YOU?
For being a member of the Coast Guard Auxiliary you are eligible for many great benefits and privileges. Some of them include: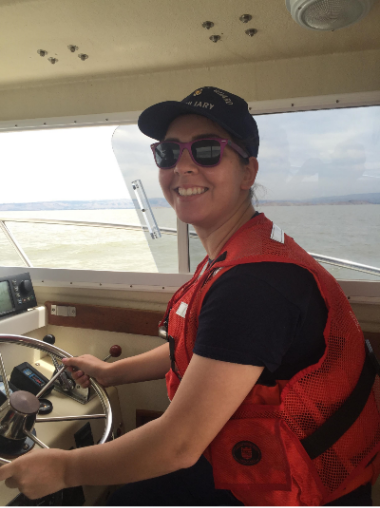 Use of Coast Guard Exchanges (for everything except tobacco or alcohol);
Reimbursement of gas and oil for boats or aircraft while under orders (subject to you being certified as an Auxiliary coxswain or pilot);
Medical coverage while under orders;
Use of the Coast Guard Morale, Well-Being, and Recreation (MWR) Program – which includes access to low cost vacation hotel units world-wide and discounts at many merchant stores;
Meals at station gallies (prices vary);
Uniforms, maintenance, dues, and other categories that are potentially tax deductible;
Free educational opportunities;
Reimbursement of mileage, hotels, and airfare (should you become involved with leadership opportunities or special projects);
Pride in serving your country and your community;
And making great new friends!
BASIC REQUIREMENTS
The basic requirements to become a member of the United States Coast Guard Auxiliary are:
United States citizenship;

Minimum 17 years of age with parents' permission, 18 years of age without;

No criminal background (minor misdemeanors, such as certain traffic violations, do not disqualify you from joining);

Willingness to participate in boating, aviation, radio communications, or other areas in support of the United States Coast Guard;

Interest in supporting the aims of the Coast Guard and the Coast Guard Auxiliary;

And ownership of a vessel or other equipment is desirable but not required.
A background fingerprint check and citizenship verification is performed by the USCG of all new members, which is done to conduct a criminal background check and confirm identity before the Coast Guard approves membership. An approved member is provided with an identification card that identifies that individual as an employee of the U.S. Department of Homeland Security.
FITNESS REQUIREMENT
There are no general fitness requirements to become a Coast Guard Auxiliarist, nor are there specific physical standards for participating in Coast Guard Auxiliary surface or radio operations. To become certified in an operational position, Auxiliarists must demonstrate their ability, mobility, and endurance to complete performance based training and qualifying tasks using the procedures in the appropriate qualification guides. This policy is intended to ensure the safety of the Auxiliarist, the crew, the facility, and the public.
SIGN ME UP!
If you want to learn more, or if you are ready to join the U.S. Coast Guard Auxiliary and Flotilla 04-09, Silicon Valley, please contact us here.