Fellowship
Posted by: James Mc Dermott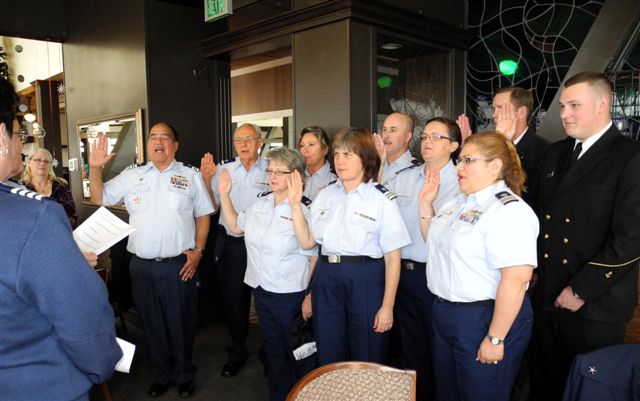 Photo by Roger Bazeley
Flotilla 17 Staff officers getting sworn in to serve in their positions supporting
the mission of Team Coast Guard.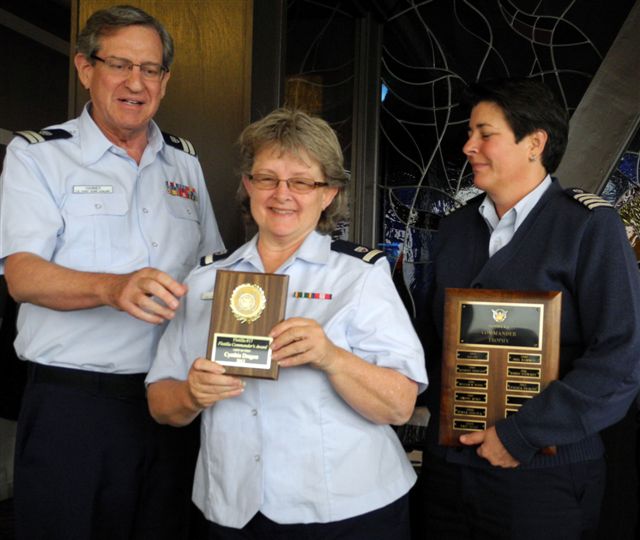 Photo by Roger Bazeley
Cynthia Dragon receiving the Flotilla Commander Award for her efforts as an officer in 2012.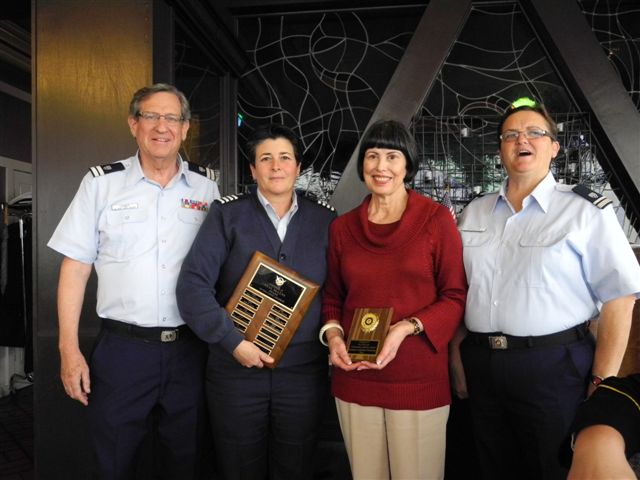 Photo by Roger Bazeley
Joanna Leighton-Nevesny receiving the annual McLens Award
for 2012 for providing legal support to the Coast Guard.