Flotilla 47-4 What's New!
JUNE 2ND: STATION OPEN HOUSE A SUCCESS!!
RMER WEATHER, LARGER PUBLIC TURNOUT AND AWESOME PARTICIPATION BETWEEN U.S. COAST GUARD AND FLOTILLA PERSONNEL MADE THE AFTERNOON A HUGE SUCCESS!!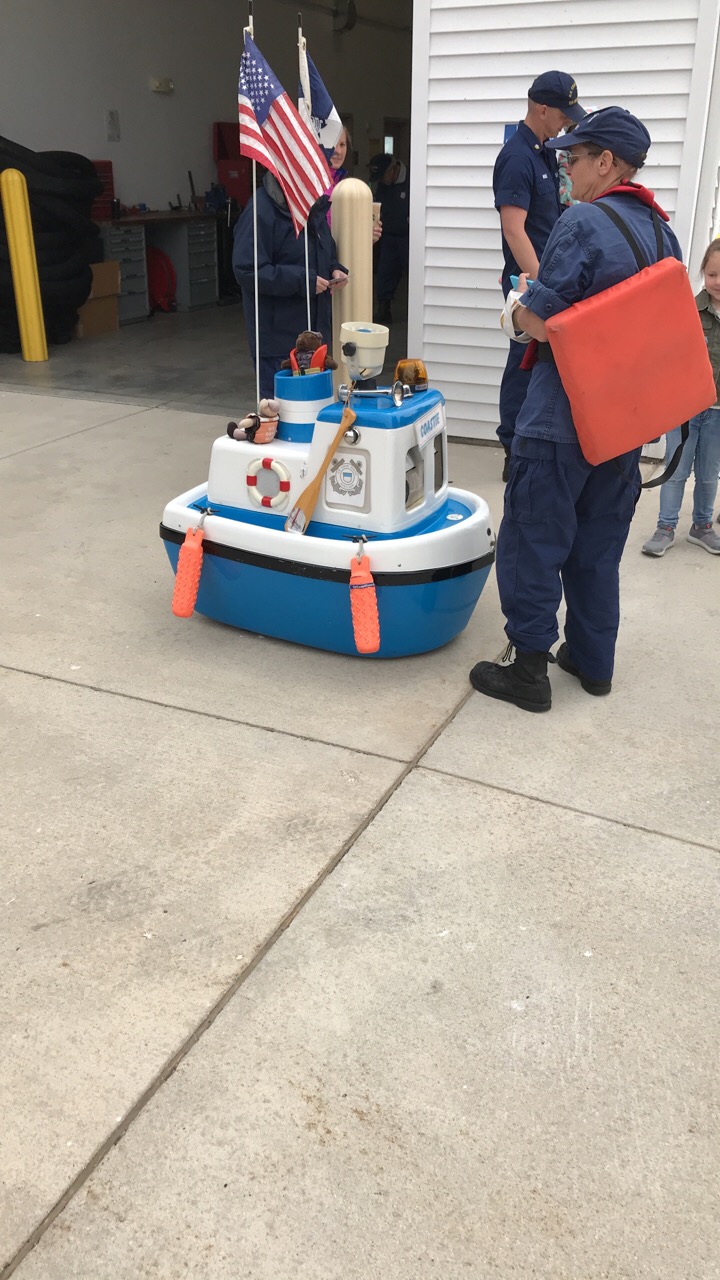 THANKS TO ALL FOR A TERRIFIC EVENT WITH A SPECIAL "SHOUT OUT" TO STURGEON BAY/ ALGOMA AUXILIARY MEMBER KATHY HAEGLE AND "COASTIE!"
JUNE 10: NATIONAL FLAG DAY EVENT--WAUBEKA, WI
THE NATIONAL FLAG DAY FOUNDATION, WAUBEKA, CELEBRATED THE DAY BY HONORING THE US COAST GUARD. AS A RESULT, STATION SHEBOYGAN'S OWN SENIOR CHIEF JASON DWYER SPOKE AT THE EVENT. APPROXIMATELY 12 STATION PERSONNEL WERE ON HAND ALONG WITH FOUR FLOTILLA MEMBERS AND PROSPECTIVE MEMBER TRAVIS FINTELMANN AND GUEST!
A 2 HOUR PARADE FOLLOWED AND, DESPITE THE RAINY WEATHER, THE PUBLIC WAS QUITE MOVED BY THE DAY'S EVENTS!
THANK YOU TO ALL COAST GUARD PERSONNEL AND OUR OWN FLOTILLA!