Flotilla 47-4 What's New!
May 21st: Coast Guard Station Open House A Success!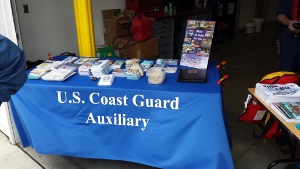 The Auxiliary table manned and ready!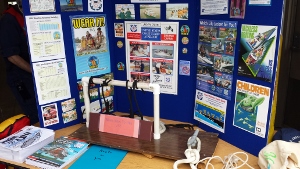 Knot-ty business!!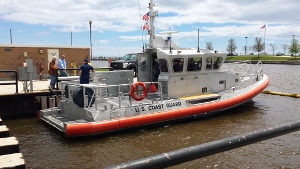 The 45-foot Response Boat, with 2-825 HP (1650 HP total) motors, basking in the short-lived sunshine awaiting the next group of public tours.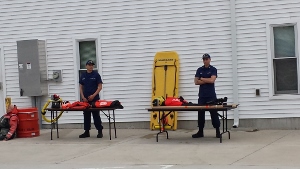 Staff personnel, with Oscar taking a break, awaiting the next demonstration session.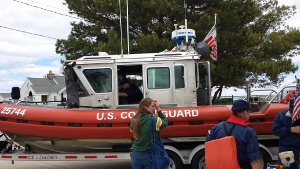 The 25-foot Response Boat, on trailer, providing an up-close-and-personal view for the whole family.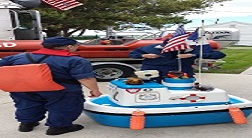 "Coastie" stopped by to speak with the children about water safety and to remind parents that, when it comes to PFD's, "Don't just pack it, wear your life jacket!"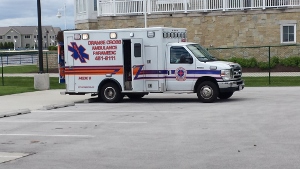 Orange Cross Ambulance was on hand as well as (below) the Sheboygan Youth Sailing Club.
Many thanks to both organizations for braving the changing weather that day!!