Division 45 What's New!
Plaque Dedication at Sturgeon Bay, WI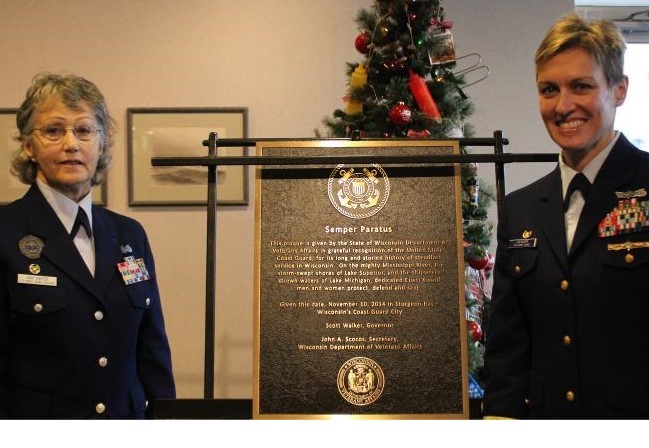 Plaque Dedication Ceremony honoring the contributions and service to the State of Wisconsin by the men and women of the United States Coast Guard. Secretary John Scocos, Wisconsin Department of Veterans Affairs, dedicated this plaque in Wisconsin's Coast Guard City, Sturgeon Bay, on November 10, 2014. Pictured is Coast Guard Auxiliary 9th Western Region District Commodore, Maureen Van Dinter, and Coast Guard Captain Amy Cocanour, Commanding Officer of Sector Lake Michigan, with newly dedicated plaque. Picture by Kathy Haegele, USCG Auxiliary, 095-47 SO-PA.