Welcome to the Flotilla 41-4, District 9WR Web Site
US Coast Guard Auxiliary
Flotilla 9WR-41-04, Fox Lake, Illinois

Come See Us at Local Shows
Flotilla 41-04 Will Be At the Following Shows in the Chicago Area
Chicago Boat, RV and Sail Show Jan 10-14 McCormick Place South, Chicago

Flotilla 41-4 Meeting
Our meetings are open to visitors so if you are interested in hearing more about what we do feel free to to attend a meeting.
Our next Flotilla meeting will be Monday October 16th at 7:30PM.
Location : Fox Lake Community Center, 23 South Street, Fox Lake IL 60020
The meeting will be preceded by Member Training at 7PM. Guests are welcome for both meetings and Member Training.
Illinois Boating Handbook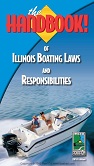 Illinois Boating Handbook PDF
Illinois Boat Registration & Safety Act Information Guide
Illinois Boating Regulations (The Digest)
DNR "The Digest" Link Printable Pamphlet
Illinois Boat Registration & Safety Act
(625 ILCS 45/) Boat Registration and Safety Act. (Complete Act - All Article)