Vessel Examination Information
Call for free vessel safety check. Are your boat's lights, horns, electrical equipment, life jackets and more, ready for the summer activities?
We will inspect your boat for required safety equipment and issue annual decal to show compliance.

Inspections begin around April of each year and continue thru-out the summer. Contact Jim Plunket 630-963-0416 to schedule a time and location.
For description of required vessel safety items and ask for a vessel safety check, click on the "Vessel Safety Items" tab at the left side of this screen. In new screen select "Virtual VSC".
See Bass Pro Shop in Bolingbrook, IL for information about safety inspections during Boating Safety Week.
We also teach Boating Safety, Paddle Sports America, and Sailing Safety Classes. Contact Darryl Haefner 815-293-1262 or Lou DeMartelly 630-892-0194 for more information and dates.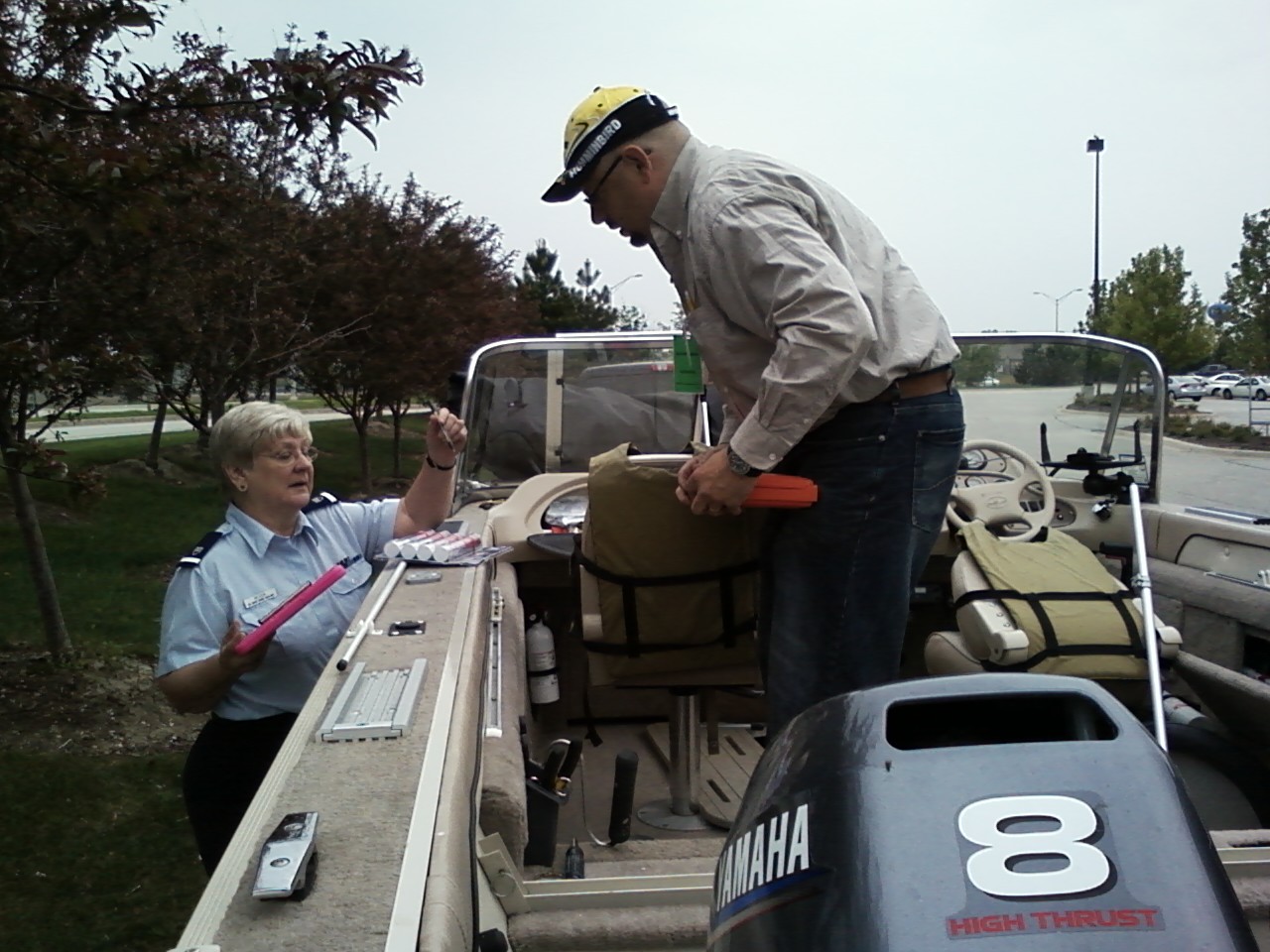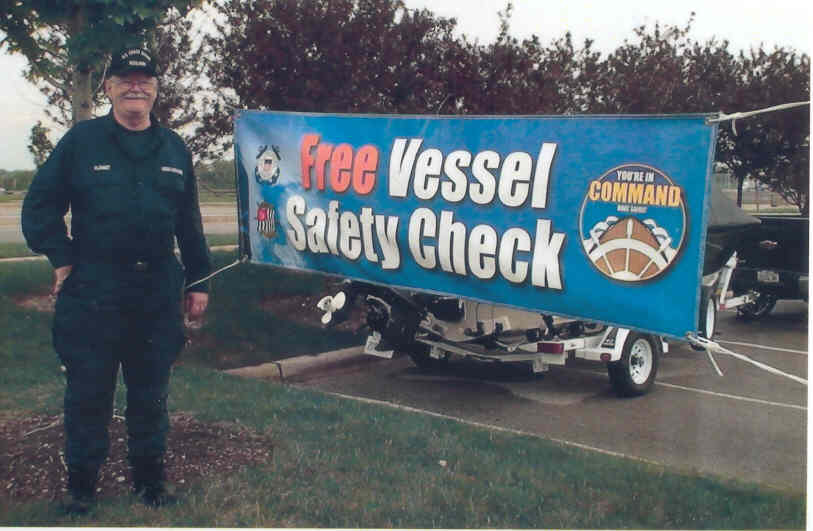 Flotilla 095-37-03 is very active in boating safety awareness displays, provides public educational programs, and vessel safety checks.

Individuals or groups interested in recreational boating safety are invited to take advantage of our educational programs, free vessel safety checks, or even explore becoming a member of our Flotilla.