Flotilla 2-4 What's New!
Coast Guard Auxiliary Elects Oswego Leaders
OSWEGO -- Graig Arcuri was elected Commander of U.S. Coast Auxiliary Flotilla 02-04 based at Coast Guard Station Oswego. He serves a one-year term. Arcuri resides in Oswego.
John Gadjo has been elected flotilla Vice comander
Tim Kerstetter with Coastie at H. Lee White Marine Museum's Open House
Fri, 26 Jun 15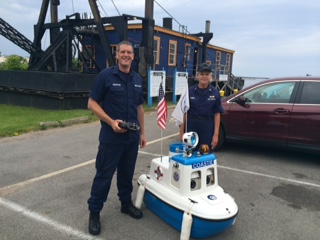 Flotilla 24 Active in Boating Safety, Crew Training
Thu, 01 Jan 15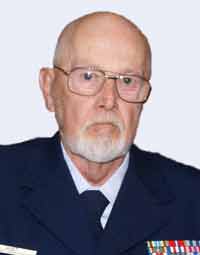 Jan Just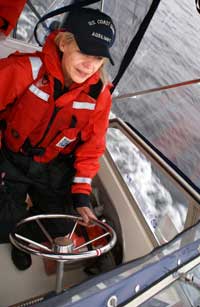 Deb Somers

Members of Flotilla 02-04 are active in conducting free vessel safety checks for recreational boaters, teaching boating safety classes, making marine dealer visits, and promoting the wearing of life jackets. The flotilla also trains in search and rescue, offers boat crew and coxswain classes, and provides members the opportunity to train in radio watch standing at Station Oswego.
"We train members in all areas," Flotilla Commander (FC) John Carpenter echoed a quote from former Active Duty Coast Guard Officer and Oswego FC Jan Just ( Deceased) " We have a volunteer job for everyone -- from administrative work , outreach to the public to boat crew training. We're always looking for persons who would like to bring their interests, talents and skills to the Coast Guard Auxiliary."
Flotilla 02-04 actively supports the Coast Guard men and women of Station Oswego through on water operations and various duties at the station.
To learn more about the Oswego Coast Guard Auxiliary, contact John Carpenter at : us.coastguardaux0204@hotmail.com