Flotilla 2-4 What's New!
Flotilla 2-4 serves the local community along side the Active Duty Coast Guard in Oswego NY to include patrolling the waters: Lake Ontario from Sodus Point to the Eastern end of the Lake to include connecting tributaries and canals. There are opportunities for everyone to include Vessel Examiner, Boat Crew, and Instructor Positions.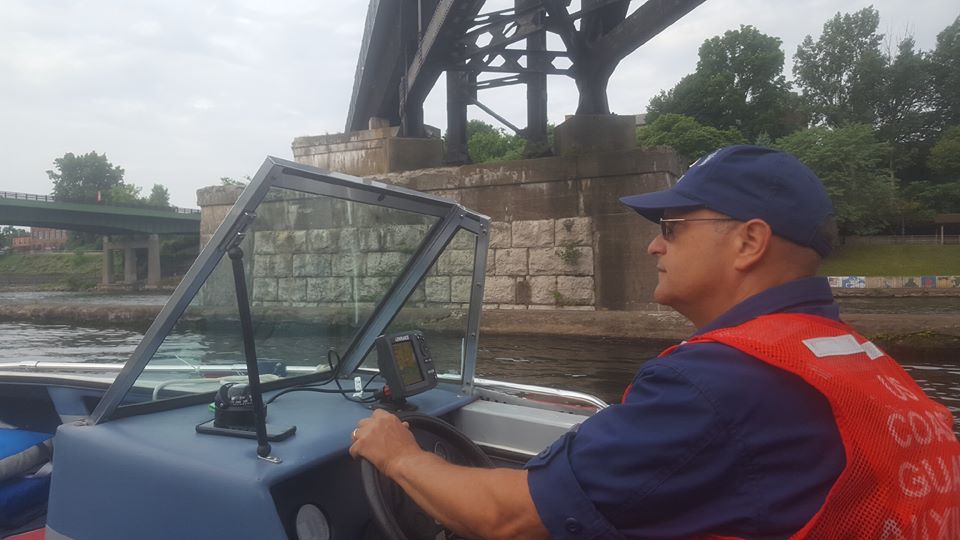 Promoting Boater Safety in all aspects of boating to include Paddle Craft is one of the Auxiliaries goals. We do this through our Vessel Examinations and Public Events.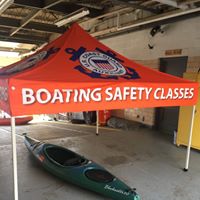 There are Opportunities for everyone. If you are interested in joining the Oswego USCG Auxiliary, contact :
Graig Arcuri at graig.arcuri@cgauxnet.us
or
John Gadjo at john.gadjo.uscgaux@google.com
Coast Guard Auxiliary Elects Oswego Leaders
OSWEGO -- Graig Arcuri was elected Commander of U.S. Coast Auxiliary Flotilla 02-04 based at Coast Guard Station Oswego. He serves a one-year term. Arcuri resides in Oswego.
John Gadjo has been elected flotilla Vice comander
Tim Kerstetter with Coastie at H. Lee White Marine Museum's Open House
Fri, 26 Jun 15