Flotilla 1-2 photographs
FC Botsford presenting a Certificate of Appreciation to Gander Mountain for allowing us to use their training room to conduct About Boating Safety courses.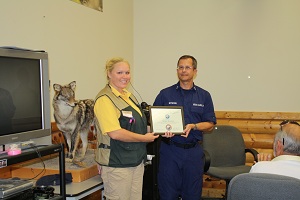 A busy day at Navy Point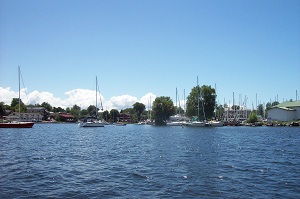 Blessing of the Fleet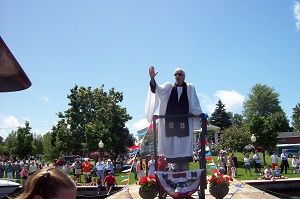 Crewmembers Swain and Walty On Patrol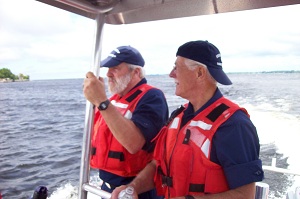 "My Turn, My Turn" with owner Ray Walty, and the CG formerly owned, Aux operated, 234473 - Coxswain Morgia, Crewman Tedford, and Crew Trainee Locy.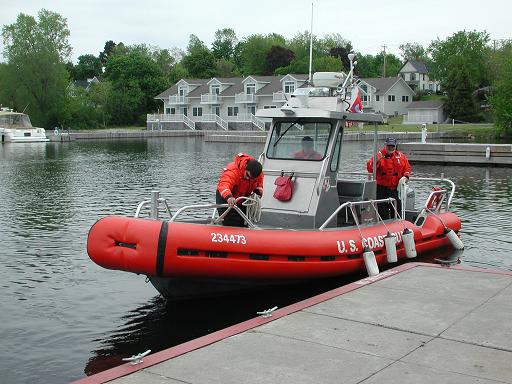 Wade Love completes a Vessel Examine for a pair of local fisherman. Note: The vessel as shown did not pass, but the gentlemen returned later in the day having corrected their problem, and were awarded a decal! Another successful teaching opportunity.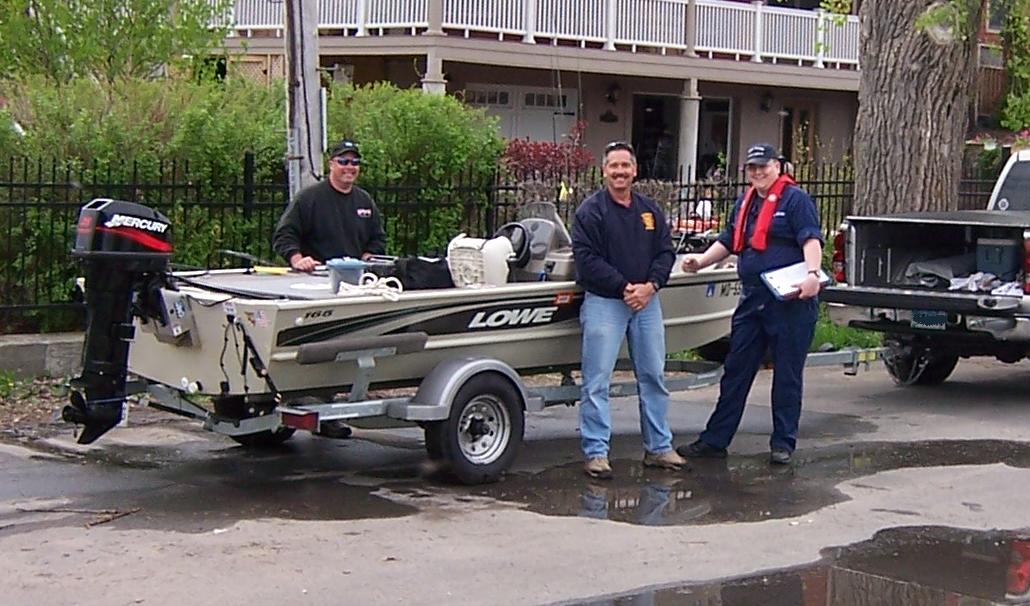 Members of the Flotilla got together to create a "sled" for the annual Snowflake Rally at the Dryhill Ski Area. Good fellowship and fun for all!