Vessel Safety Examinations



OUR NEXT FREE VESSEL EXAM BLITZ WILL BE ANNOUNCED IN THE ALPENA NEWS.
MAY 26th - Alpena Small Boat Harbor by the flag pole, 9:30am - 2:30pm

JUNE 3rd - Alpena Small Boat Harbor by the flag pole, 11:00am - 3:00pm

JUNE 9th - Rogers City Marina, 11:00am - 3:00pm

JUNE 16th - Presque Isle wooden boat show at the harbor, 11:00am - 3:00pm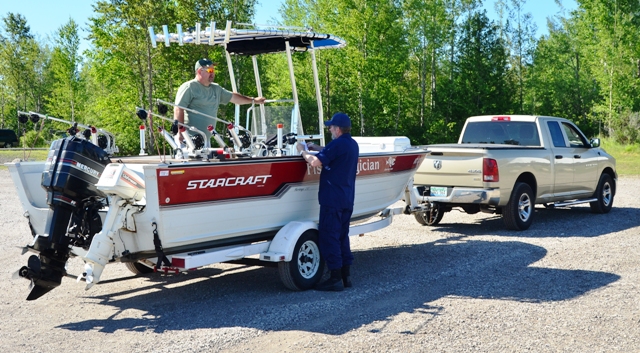 We ask that you please call Coast Guard Station Small Alpena (989) 356-1656 to schedule an appointment with the Auxiliary for a free vessel safety inspection. You may also send an E-mail to
flotilla0912604@gmail.com
.
We will return your call or email at our earliest convenience.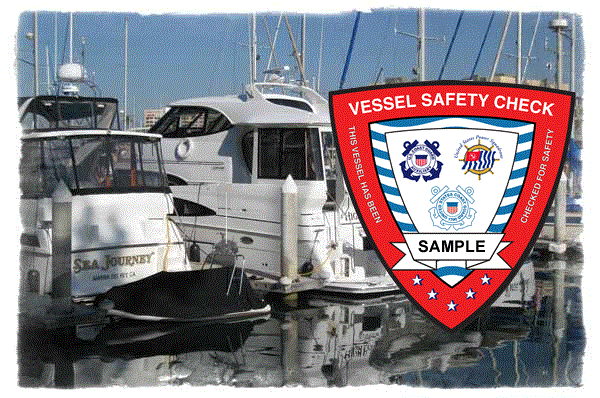 Pre Vessel Exam Checklist
To Help you prepare for the USCG Auxiliary Vessel Safety Examination, we ask that the owner bring the current watercraft registration and, prior to our visit, boat owners should prepare for a vessel safety check by making certain that:
Registration Numbers are clearly visible when viewed and of the proper size according to State of Michigan watercraft Laws.
Have the up-to-date boat registration expiration stickers on the hull of the vessel or on the mast, depending on vessel type.
Fire extinguisher(s) must be on board and they must be Coast Guard approved and fully charged.
Life Jackets must be accessible to the crew, in good condition, and sized accordingly for each person aboard.
There must be at least three, dated visual distress flares on board, not due to expire within six months. The expiration date is stamped on each flare.
There must be a sound producing device on board (such as a whistle or horn).
Navigation lights must work and must be appropriate for the boat type and boat size.
Remember that Vessel Safety Exams are free and will reveal if the vessel complies with U.S. Coast Guard and State of Michigan requirements. The inspection is a service to enhance recreational boating safety. Violations are not reported.