Commanders Page
COMMANDERS PAGE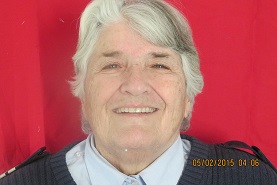 FLOTILLA COMMANDER 26-03 AGNES FELDMAN

IF YOU ARE A PERSON WHO LIVES, OR VISITS IN OR AROUND ROSCOMMON COUNTY AND ARE INTERESTED IN SERVING YOUR COUNTRY AND YOUR COMMUNITY THOUGH VOLUNTEERING IN SUPPORT OF THE COAST GUARD MISSION. FLOTILLA 26-03 IS ACTIVE IN BOATING, AVIATION AND PUBLIC AFFAIRS AND EDUCATION MISSION OF THE COAST GUARD.
YOU ARE INVITED TO VISIT ONE OF OUR MEETINGS OR CONTACT THE FLOTILLA COMMANDER BY PHONE (989) 821-8433 OR BY E-MAIL BY CLICKING HERE
xxxxxxxxxxxxxxxxxxxxxxxxxxxxxxxxxxxxxxxxxxxxxxxxxxxxxxxxxxxxxxxxxxxxxxxxxxxxxxxxxxxxxx
JANUARY DIVISION REPORT FLOTILLA 26-03
Re: Flotilla Report Division Meeting February 2018
Flotilla 26-03 is quiet at this time of year but are making big plans for the Spring and Summer. Last year
we accomplished a lot and plan to improve on what we did last year in 2018.
We will begin regular meetings in April and have planned the following items for this year
1. We plan to increase patrols by 10% including late afternoon patrols when statistically there
are more boating accidents
2. We plan to add at least 1 more Boating Safety class
3. We had over 700 Vessel examinations last year and hope to continue to improve on that by
5 %. We also hope to expand our relationships with additional canoe liveries and other
locations frequented by paddle crafters
4. We hope to improve marine dealer visits 20% including a greater presence at the paddle
craft location in our communities
5. We are increasing efforts at presentations regarding water safety at schools and other
community organizations
6. We will continue to encourage our members to work on their AUXOP certification.