Welcome to the Flotilla 20-19, District 9CR Web Site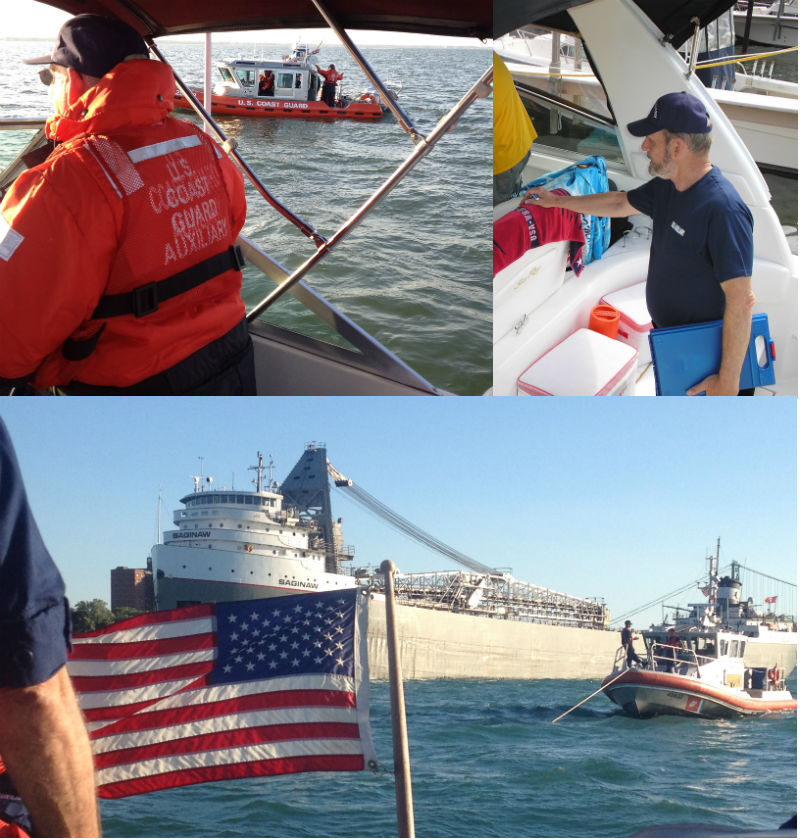 Welcome and thank you for taking an interest in the US Coast Guard Auxiliary and our Flotilla! The USCG Aux. is dedicated to saving lives through Public Education, Courtesy Vessel Safety Checks, Air Patrols, On-Water Patrols and a variety of other activities. We also provide support to local USCG stations. Flotilla 20-19 is a proud organization and has the honor of being one of the largest flotillas in Michigan. We train hard, work hard and enjoy what we do. As an organization of volunteers, our reward is knowing that we helped someone or saved a life.
As part of Homeland Security and being on the border of a foreign country we have the responsibility and feel the need to get proactive in the Coast Guard's missions. I invite you to check out the rest of our site and our Division and National sites, which can be accessed though links provided in our site.
We also have a lighter side. Fellowship is very important to us. In addition to socializing before and after our monthly meetings, we schedule events such as family picnics, family bowling along with many other opportunities to socialize.
After reviewing our web site, please feel free to contact me personally at tony082@comcast.net or contact our Human Resource Flotilla Staff Officer (FSO-HR), Greg Lewis at greg.udmercy@gmail.com.
Again, thank you for your interest.
Semper Paratus
Tony Dzbanski
Flotilla Commander (FC)