Why Join the USCG Auxiliary - What is in it for Me?
As an all volunteer organization, why whould I want to join?
SERVE Your Country!
Training - Receive great training

Experience - Hands on experience

Time on the water - on patrol

Time in the air - on patrol

Helping others - Vessel Safety Check

Boating safety - safe boating classes

"The reason why I joined was for the training. I can receive all the training that the USCG gets and the majority of it is for free!. I was delighted to learn there were many other benefits"

I felt I could put my skills to use on our border
Living in a location where there is a large international border, I felt that I could put my skills to use to serve my Country that has given so much to each and everyone of us. Protecting our border and Aiding those in peril on the open water are two of those skills, as well as Technical and Language interpretation skills. These are just several items needed at different times. I am proud to serve and offer my services as are my fellow shipmates.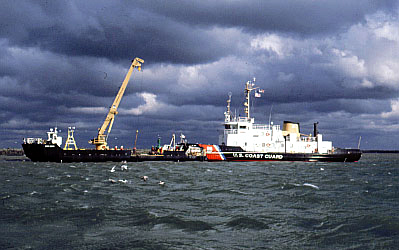 USCG Cutter Bristol Bay with it's barge